Drought-Tolerant Landscaping Allows Living Things to Thrive even when Water Is Scarce
Drought has become an important word in Bay Area landscaping these days. California has been experiencing extreme drought conditions over the last few years, and so it behooves you—and us at Opulands—to consider drought-tolerant landscaping in your front and/or backyard landscape design.
Drought-tolerant landscaping means growing plants and flowers, typically those that are native to your area, that won't become parched or die without water. Including more hardscape, more outdoor living areas like patios, paver walkways and pergolas, and/or artificial turf in lieu of a natural lawn are additional ways to address the problem. Even including more perennials and less lawn space in your front yard in complement to a paver driveway can create a stunning curbside effect and all the while address the water-shortage problem.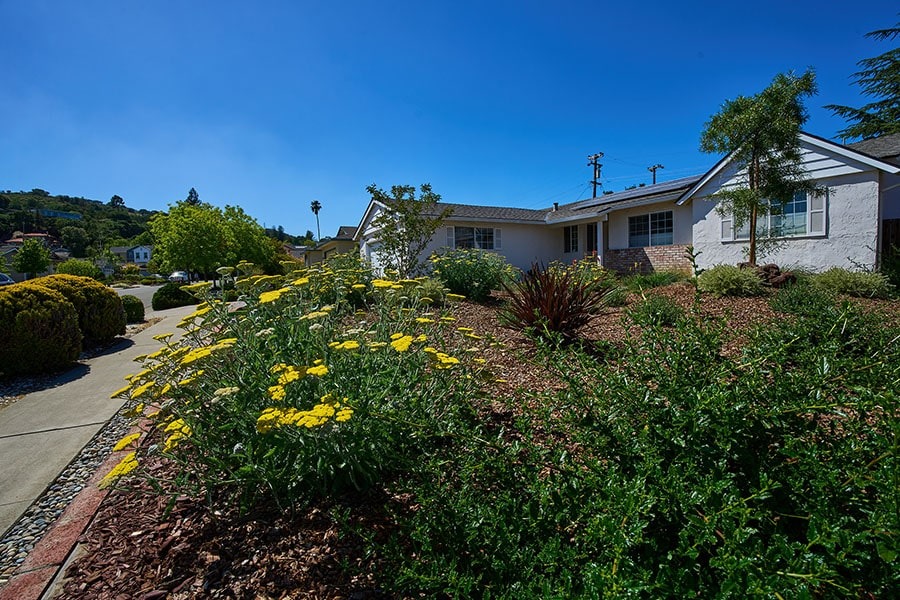 The reasons behind drought-tolerant landscaping may be negative, but employing drought-tolerant/resistant methods does not mean you must sacrifice the look and feel of your outdoor space. In fact, when instituted in the initial design, the result of a drought-tolerant landscape design done properly can be breathtaking. It will also eliminate the potential of brown parched lawns and withered flowers in the long run.
We are knowledgeable horticulturalists here at Opulands who can make the appropriate recommendations for planting solutions that can survive and thrive in drought conditions—including insight on plant variations that can occur in soil, climate, and terrain among various locations in the Bay area. We are also experts in all things hardscape from how to incorporate hardscape in your design to address both aesthetics and function.
Let us help you create beauty, bring your lifestyle enjoyment to the outdoors, and safeguard the water supply. We will develop a landscape design and deliver an installation that will keep your Bay Area outdoor space free of any of the damaging effects of the California drought-ridden climate.
Let us guide you in creating a garden that benefits the environment and your lifestyle.