Paver Walkway Design & Installation
Near Me
Opulands provides complete landscaping design & build services for most Bay Area cities including those in and around
and
Licensed & Insured • CA License #1067772
Walkways connect your outdoor spaces and invite you to meander
Pavers add elegance to that utility
Beautiful paver pathways and walkways can border your softscape areas or weave through your outdoor space, even your garden areas. In yards, these hardscape elements entice and invite you to meander deeper, perhaps even to find a place to pause, sit, and reflect.
Here in the Bay Area, walkways are more functional than they are decorative because of the size of most yards, but even so, designers have ample opportunity to develop a look that suits your unique style because of the abundance of options for paver size, shape, and appearance.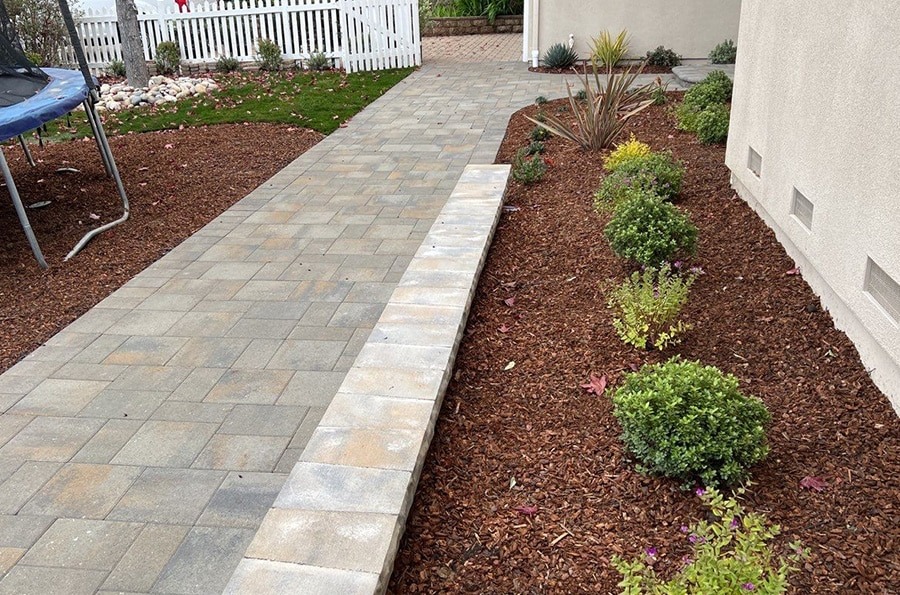 Pavers give you more walkway styles than you can count
If old world is the look you want to capture, employ cobblestones. Rather have a contemporary look, then choose sleek linear pavers.
Differently shaped paver stones can be combined to form a repeated pattern, and a contrasting stone border can enhance the look. Distinctive pathway designs like these add visual interest to your outdoor space.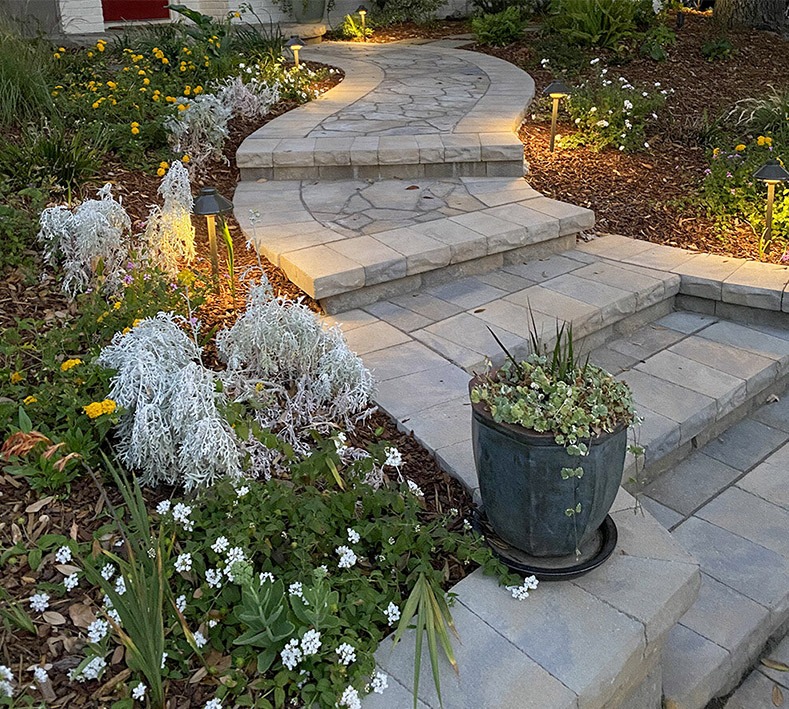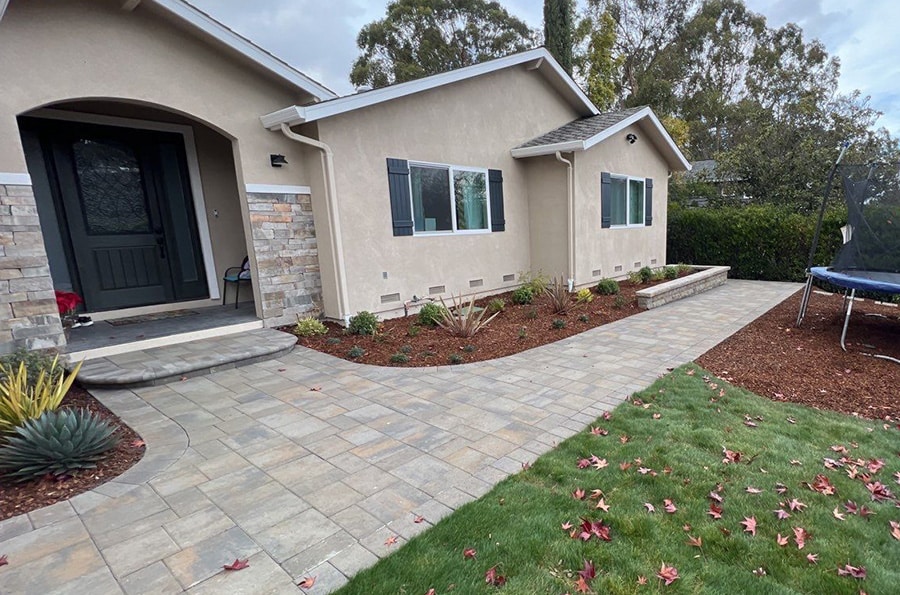 Paver walkways connect spaces
Straight paths are the signature of modern landscapes and provide fast, direct routes to various "destinations" within your outdoor space. Wide paths are excellent in your front outdoor space to lead to the main entrance to your house. 
Paver walkways create spaces
Walkways also give definition to adjacent spaces, influencing their size, shape, and sense of connection to other parts of the yard. 
Tracing paths can break the yard into zones. 
And slicing paths cut through spaces, splitting them into smaller separate zones, a fire pit gathering area in one, an outdoor kitchen in another, for example.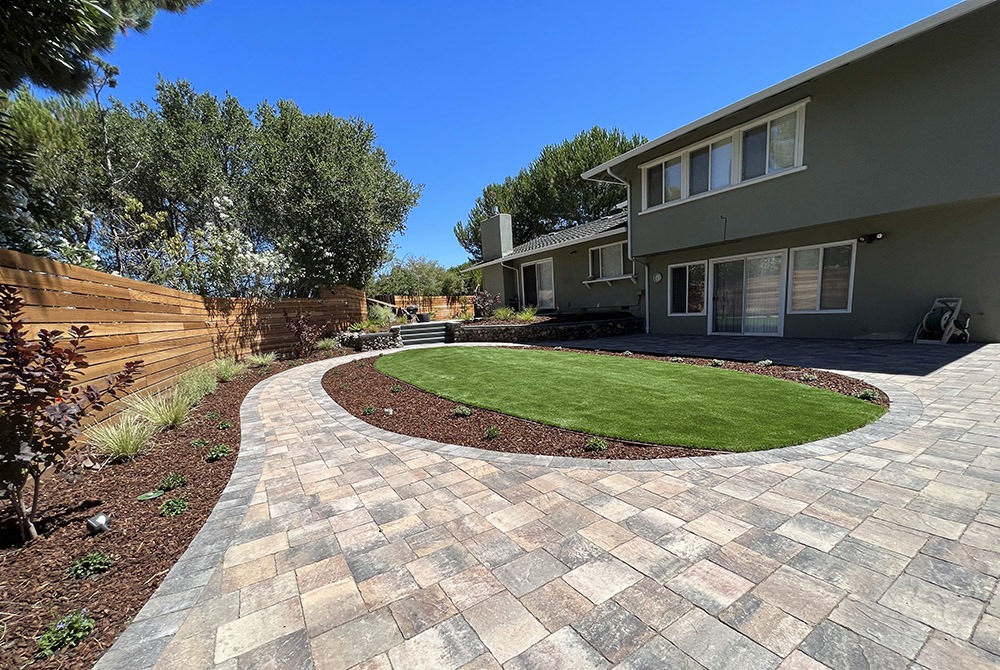 Get started and extend the beauty of your home to the outdoors
Whether you choose to include a paver walkway or not, Opulands is here to work with you and guide you on the landscaping and hardscaping design and treatments that will work best for your lifestyle and the style, size, shape, and slope of your property.
When you work with us on your front or backyard reconstruction, you can expect: