Decorative Retaining & Seating Wall Construction
Opulands provides complete landscaping design & build services for most Bay Area cities including those in and around
and
Licensed & Insured • CA License #1067772
Beauty meets function in retaining walls
Here in and around San Jose & Palo Alto where we do most our landscaping, we have a large amount of rather flat land on the valley floor surrounded by the more sparsely populated hills. For the latter, retaining walls are often necessary to keep soil from sliding downhill as well as make the hilly or uneven land more usable and accessible. Retaining walls can also integrate beautifully into your landscape and add visual impact.
At Opulands we build retaining walls as part of our landscaping remodels provided they are under 3′ high and do not require the work of a civil engineer.
See some of the decorative and functional ways we incorporate seating walls in our landscaping projects below.
Segmental wall block retaining walls vs. poured concrete
As far as landscape walls are concerned (typically below 3.5'), poured concrete and segmental wall block wall systems (see picture) are the most common materials used for the construction of such walls. 
The segmental wall block systems come in a wide range of interesting colors, shapes and sizes. The benefit of such systems,  is that they allow for an ever-so-slight movement between the blocks. This is believed to enhance the stability and durability of the wall. This is in contrast to walls poured with cement and concrete that are believed to lack such flexibility and may over time be more prone to developing cracks.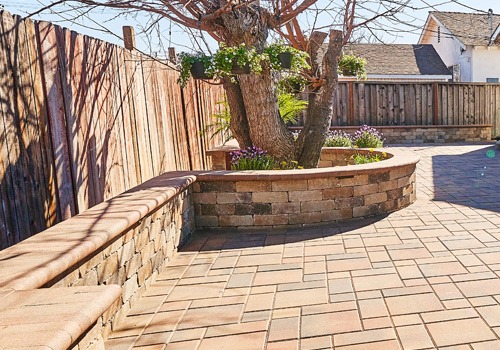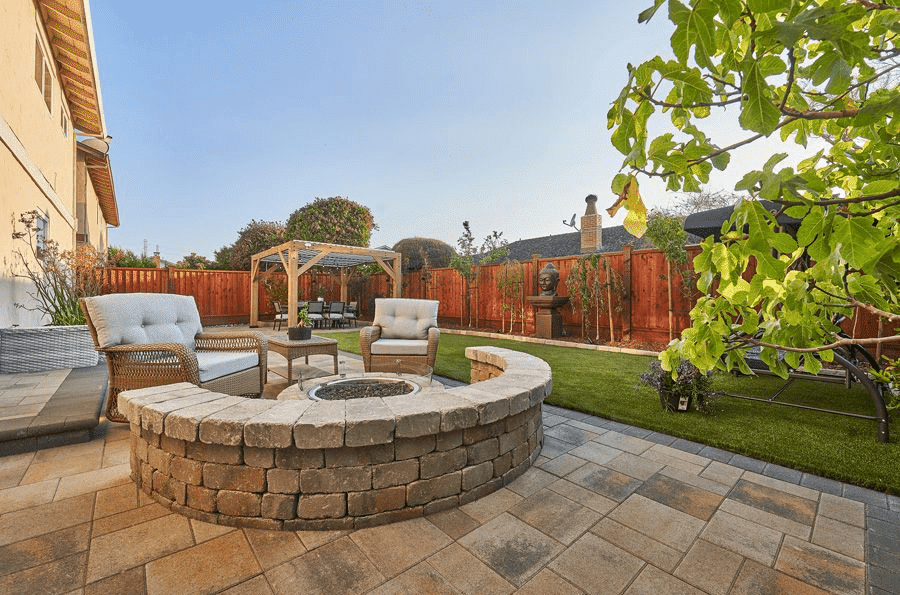 Seating walls around fire pits
A specific use for seating walls is around firepits. Such seating walls can be with or without backrests. Keep in mind that seating walls with backrests can take up a fair amount of space in one's garden but are certainly a popular feature in Bay Area gardens.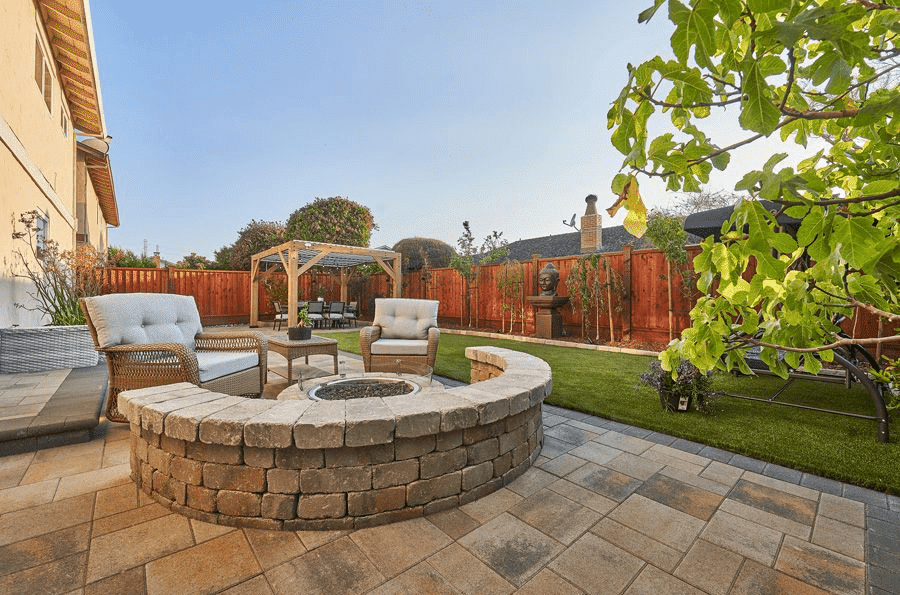 Garden retaining walls double as seating walls
Often times garden retaining walls may be needed to divide different ground elevations.  These can double as a place to sit. As such, aside from being beautiful, retaining walls can also be a practical design feature.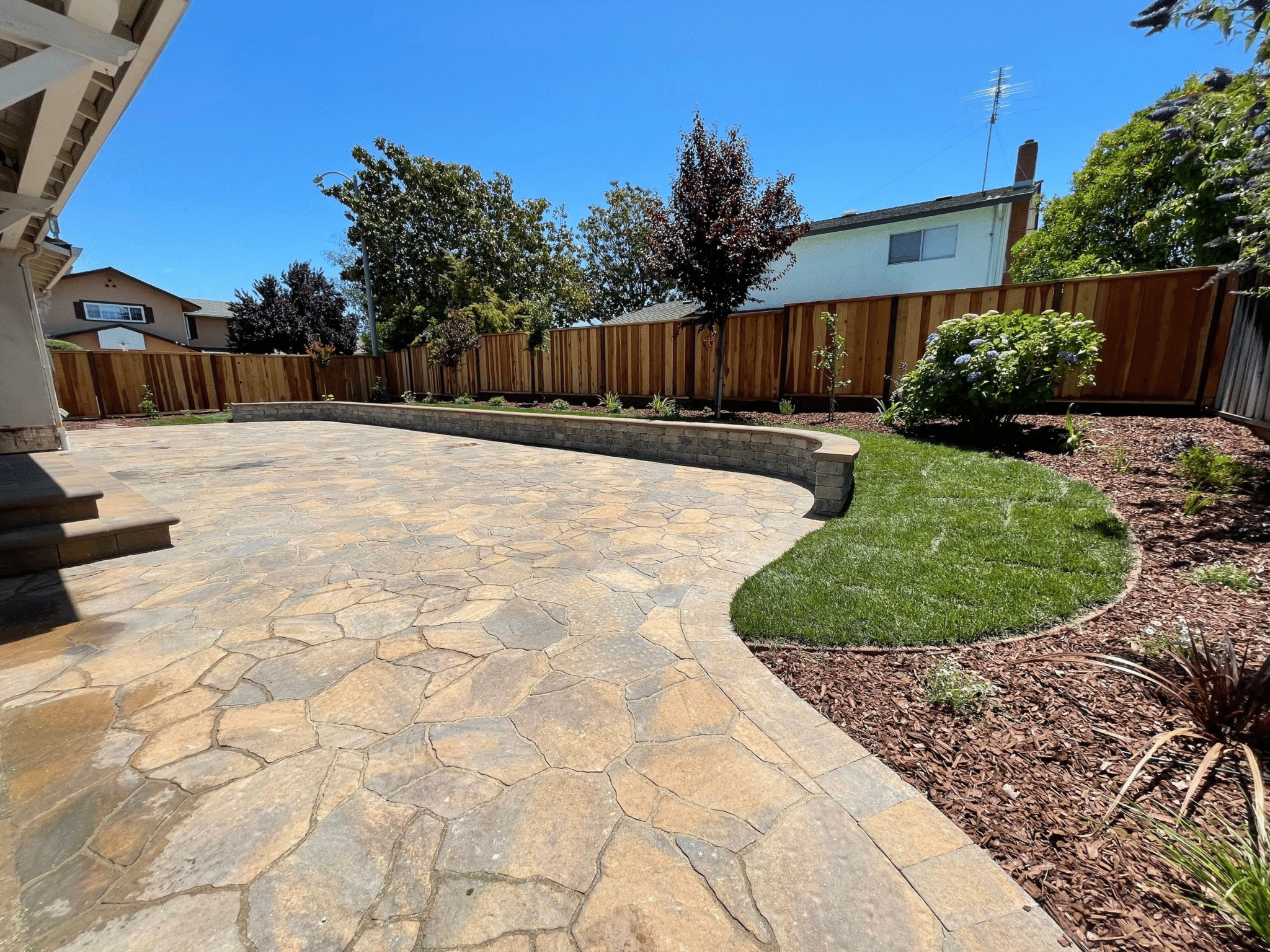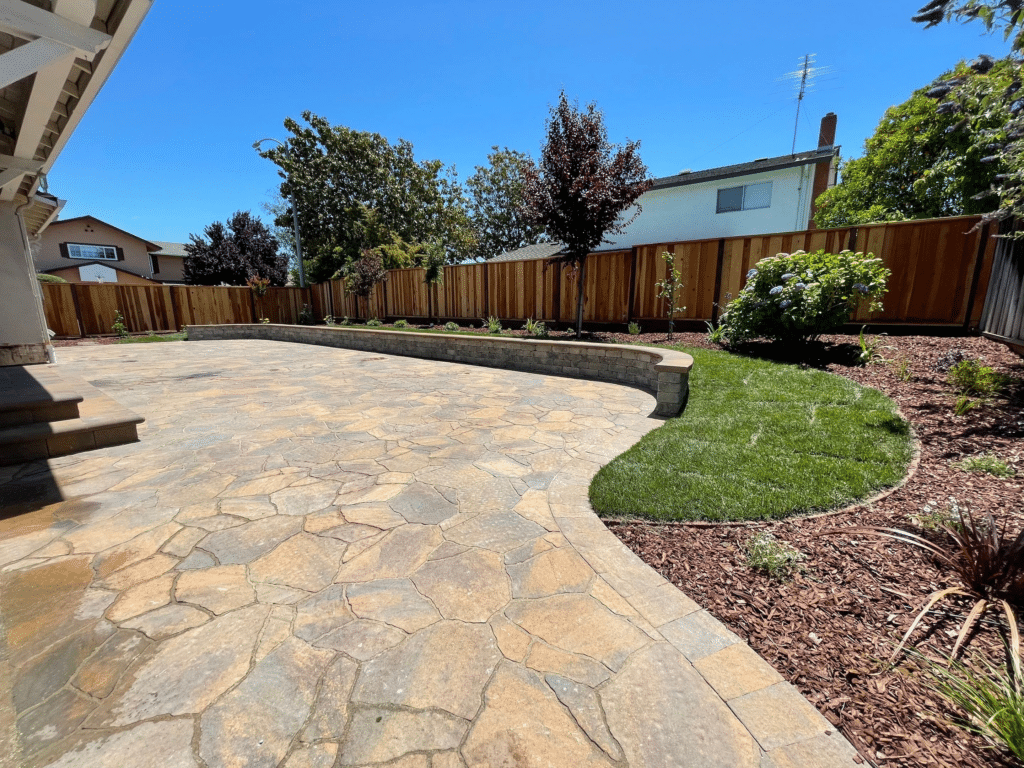 We'll help guide you to the right choices for your yard
Whatever your preference, whether you choose to include a seating or decorative retaining wall, or not, Opulands is here to work with you and guide you on the landscaping and hardscaping treatments that will work best for your style and the size, shape, and level or slope of your property. 
You can benefit from our expertise in landscape design, construction and installation as well as in project management. 
When you work with us on your front or backyard reconstruction, you can expect: