Durable, Easy to Maintain, Beautiful
Bay Area Paver Driveway Installation & Design
We're in San Jose, but design and build landscapes and hardscapes from Los Gatos and Saratoga in the south to Santa Clara, Los Altos Hills, Palo Alto, Redwood City and all Bay Area cities in between.*
Licensed & Insured • CA License #1067772
Schedule your FREE project consultation, design & estimate today!
The moment you drive up to your home, there is a feeling of elegance.
That's the effect of driveway pavers.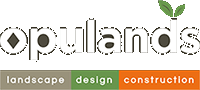 We're the Silicon Valley's paver and landscape contractor with a passion for amazingly designed and incredibly well-built driveways
With a wide variety of colors, shapes and textures to choose from, the customization options for your paver driveway are virtually limitless. Add to that the decisions that need to be made for your landscaping, it becomes obvious that the overall outcome of your project will to a large degree depend on the expertise that your designer or your contractor brings to the table.
At Opulands we believe that decisions involving the color of your pavers along with the color of your border and accents in your driveway should be driven by the color you choose for your home, its architecture and landscape. 
We are not simply installers. We are a design build firm focusing on landscape and hardscape with a passion for fantastic design.
Driveway Pavers Boost Your Curb Appeal!
And there are many different types of pavers and colors to choose from!
It's easy to match and enhance your home's architecture and color.
Why Choose Pavers Over Asphalt or Concrete for Your Driveway?
(besides adding the obvious beauty & value to your home)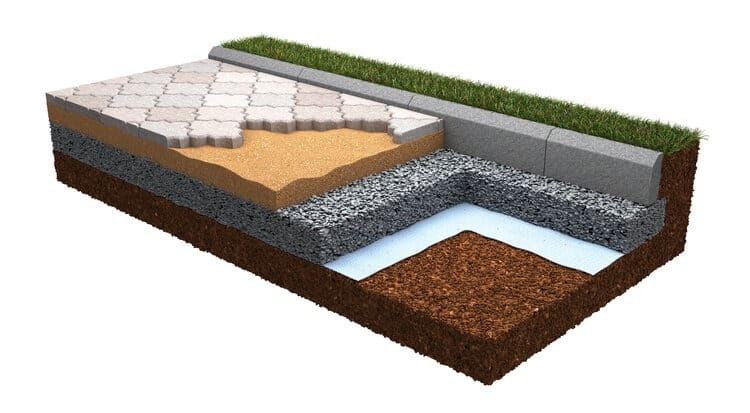 Pavers Are More Durable than Concrete
Never replace ugly, cracked concrete again!
Paver stones can withstand 8,000 PSI, compared to concrete at around 4,000 PSI. This means your investment is protected from cracking or breaking,  making pavers an ideal solution for both patios and driveways.
As members of the Interlocking Concrete Paving Institute (ICPI), we either meet or exceed ICPI's recommendations.
Pavers Are Low Maintenance
Instead of pouring a single surface of concrete, each paver is placed individually. Need access to a utility line, or cut a tree root that's grown underneath your pavers? Simply remove the paving stones and replace once complete – no unsightly patches or expensive repairs needed!
Especially in California, paver stones are an "earthquake proof" solution for your home. Unlike concrete or asphalt, pavers are designed to last a lifetime.
Pavers Withstand Buckling & Shifting
What makes pavers so strong and durable? Below the surface, a geotextile fabric is placed to assist with soil stability and drainage. Next, a layer of baserock is installed & compacted to ICPI's recommended specifications. Above that, a layer of bedding sand is placed to help avoid buckling & shifting. Once the pavers are individually laid, a joint sand is swept into the gaps to help them "interlock" into their final resting place.
Pavers Are Better for Drainage
One of the most critical aspects of installing a new hardscape is proper grading and installation of drainage. The installation of paver stones allows for more differentiation in grading then does the construction of concrete. Planning proper drainage is our expertise and choosing a contractor well versed in surface drainage is a crucial component to ensuring your new pavement and drainage systems will remedy previous and prevent future drainage issues.
Planning proper drainage is our expertise!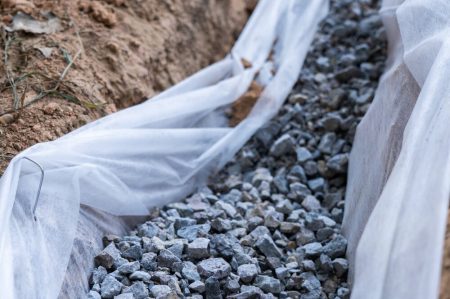 Image above: Installation of a French Drain
Opulands Is Your Trusted Partner in Driveway Pavers Installation & Design
Choosing an expert contractor for your paver driveway installation is critical to ensuring the project stays on-track and on-budget. You can trust us to be that trusted partner for you.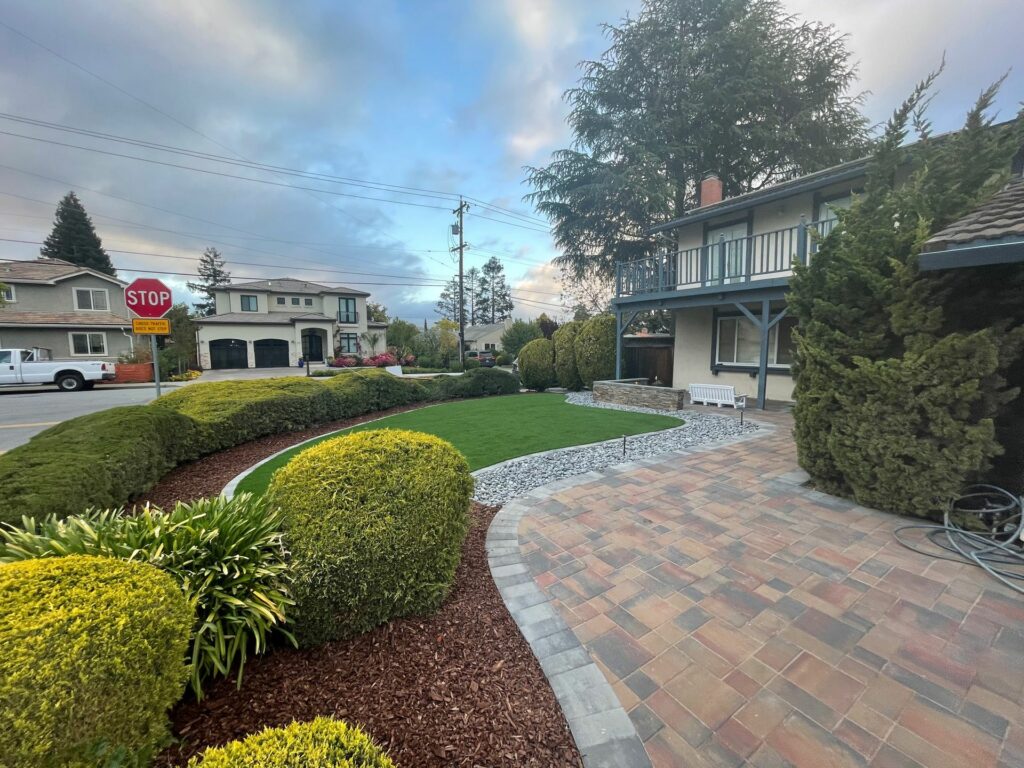 A recent paver driveway and walkway, and front yard renovation by Opulands.
Call to schedule your free, no-obligation consultation today!
5-Star Reviews & Testimonials
The entire experience was great. It was the best value and best engagement I had in this line of business.
Steven and his crew did an outstanding job with landscaping our backyard. They presented a good set of design options, waited for our feedback, executed the job very professionally.
Steven worked with us to ensure all our needs were met. A wonderful experience working with Steven and his crew. We love our backyard!
Steven and his team did a phenomenal job of designing & installing pavers in our front yard. Highly recommend them to anyone who is looking at landscaping improvements for their home.
Steven came over the next day and spent over several months a lot of time with my husband and I designing what turned out to be an awesome new backyard. We love the paver patio, fire pit, smoker and BBQ island.