5-Star Testimonials & Transformations
We're in San Jose, but design and build landscapes and hardscapes from Los Gatos and Saratoga in the south to Santa Clara, Los Altos Hills, Palo Alto, Redwood City and all Bay Area cities in between.*
We appreciate this heartwarming testimonial (& 5-star review) from one of our happy clients in Los Gatos, CA!
5-Star Yelp & Google Review
Positive Notes (Google): Professionalism, Punctuality
"We met Steven from Opulands in Los Gatos at the rotary. Steven came over the next day and spent over several months a lot of time with my husband and I designing what turned out to be an awesome new backyard. We love the paver patio, fire pit, smoker and BBQ island. My 2 year old son is in love with the lawn, seating benches and his new play area."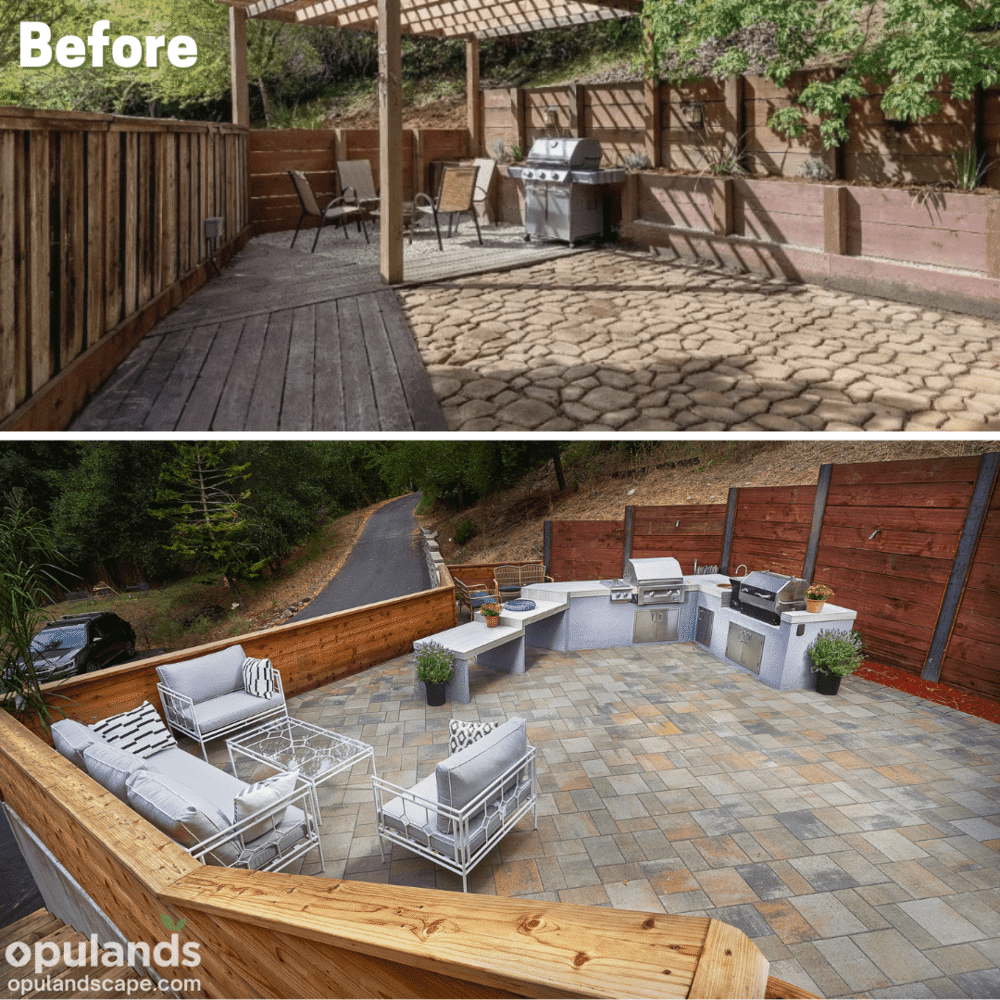 Beautiful Paver & Landscaping Front Yard Transformation
"This was my first experience involving a backyard renovation. Luckily, Steven and his crew at Opulands held my hand, and answered all of my questions and concerns as they walked me through the process. Opulands was able to take my general idea and concept, and turn it into a reality, and all within budget!
They turned my patch of dead grass into a beautiful Victorian paver-stone patio with pergola boardered by a dogleg left! During the COVID, my elderly father was unable to frequent the links the way he used to, so we brought the course to him, and he loves it! We can't wait to share our new backyard with our friends and family!
If you're in the market for some excitement and change with the space you already have, have Steven leverage his expertise and experience on your behalf to explore the potential of your yard in becoming your own personal wonderland (or par 3 golf hole!)
If your situation was anything like ours, you'll be glad you took a look at Opulands!"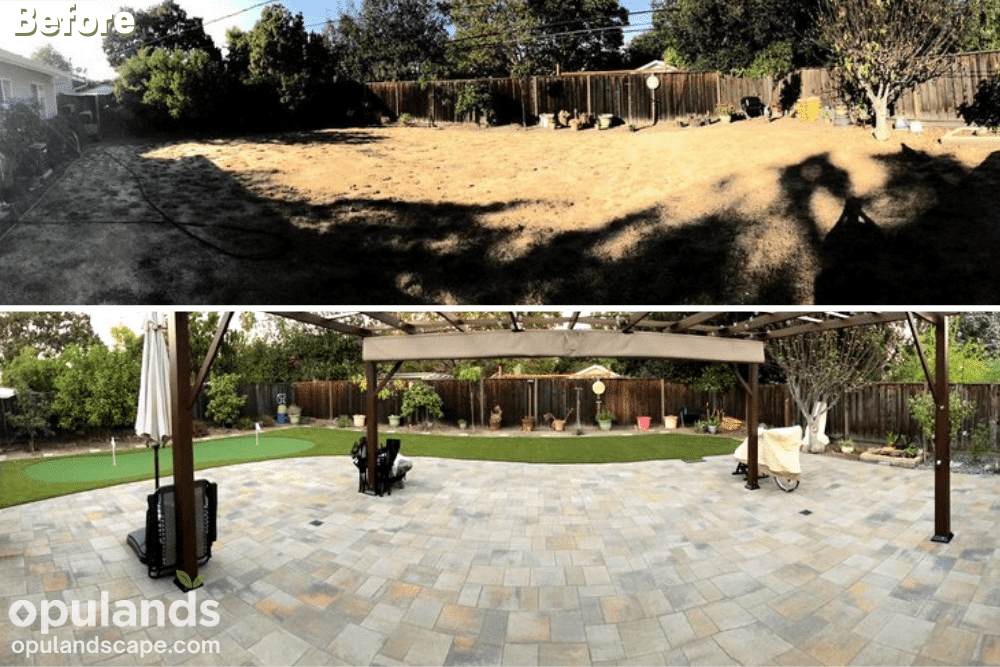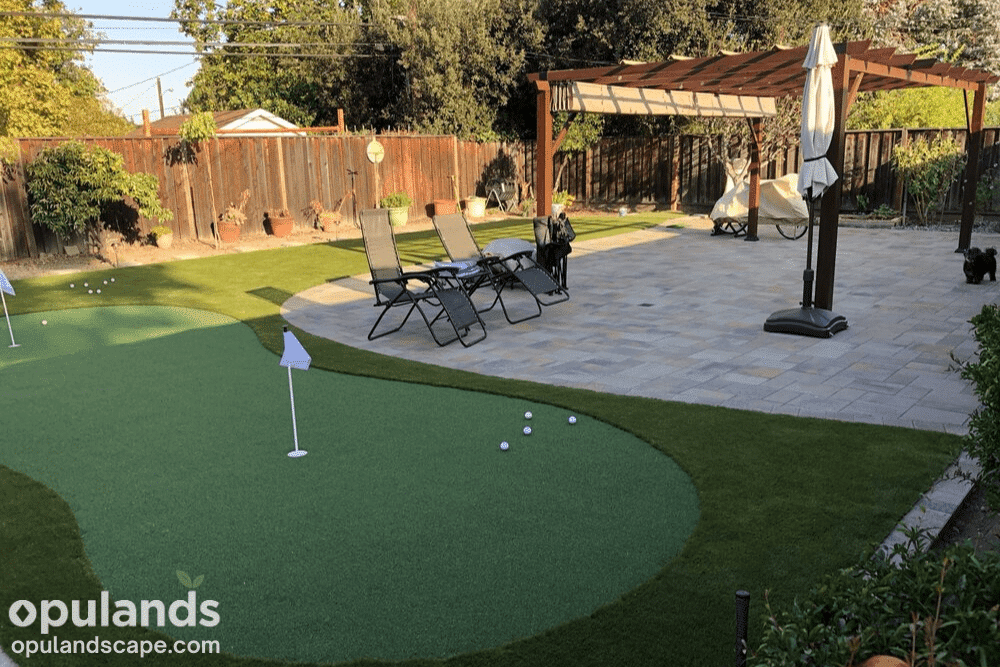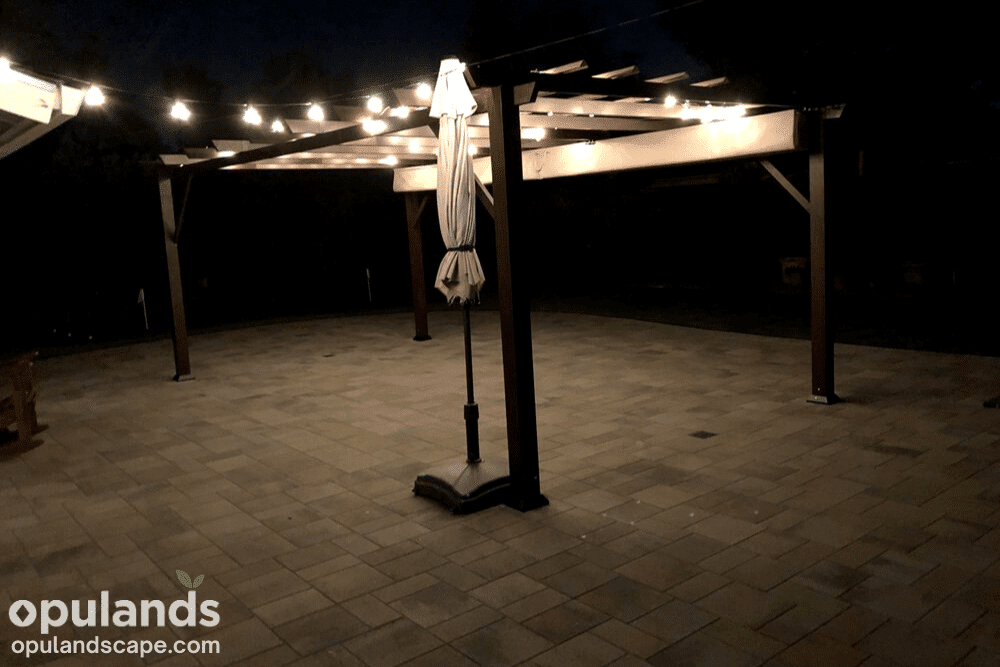 5-Star BBB, Google, & Yelp Review
Positive Notes (Google): Professionalism
"I met Steven at the San Jose Home improvement fair. After meeting with Steven again at our home, my wife and I decided he would be a great fit to move forward with our project.

Steven was very patient and spent several sessions with us on planning and envisioning the details. Through rough 3D renderings that Steven prepared with our input, it became more and more clear what we wanted.

Fast forward a few months and I am extremely satisfied with the outcome. Steven was essential as our point person to manage so many moving parts to such an extensive project. The workmanship shows in the details.

We love the colored lights and enjoy experimenting on our 'American Muscle Grill' that Steven installed. I would highly recommend Steven!"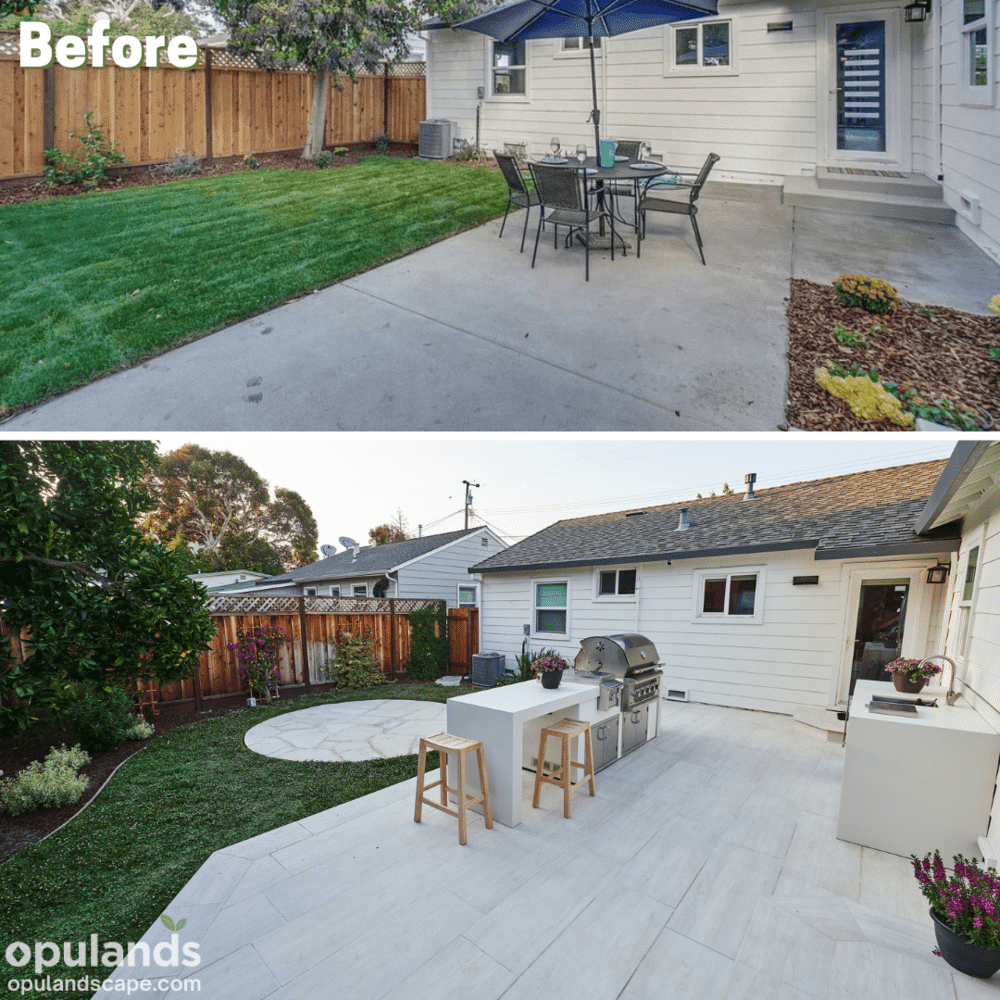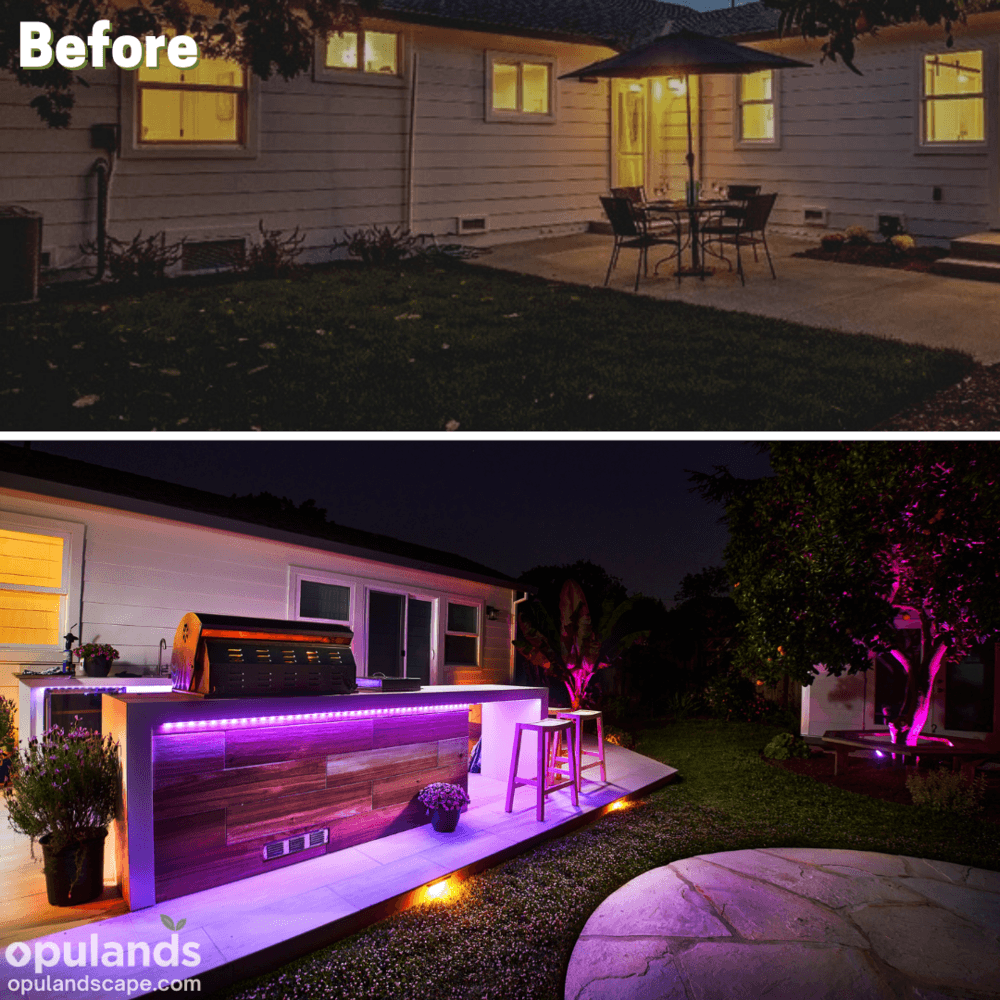 Positive Notes (Google): Professionalism
"I hired Steven last year and have him clean up a big mess of a job to rid my backyard of an old patio, spa tub and cracked concrete. Steven did a wonderful turnkey job demoliting the old backyard and designing and building one from scratch.

Yes there were delayed a bit, and did have a 10% or so increase in price due to unforeseen additions I wanted but didn't realize it earlier, but Steven was honest throughout the process and the entire experience was great.
It was the best value and best engagement I had in this line of business."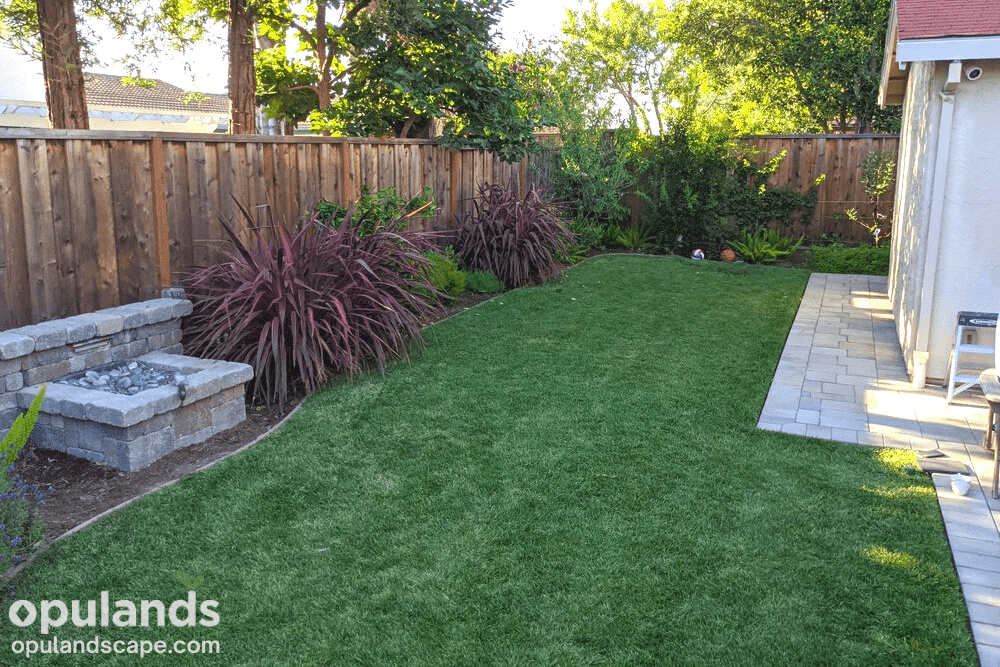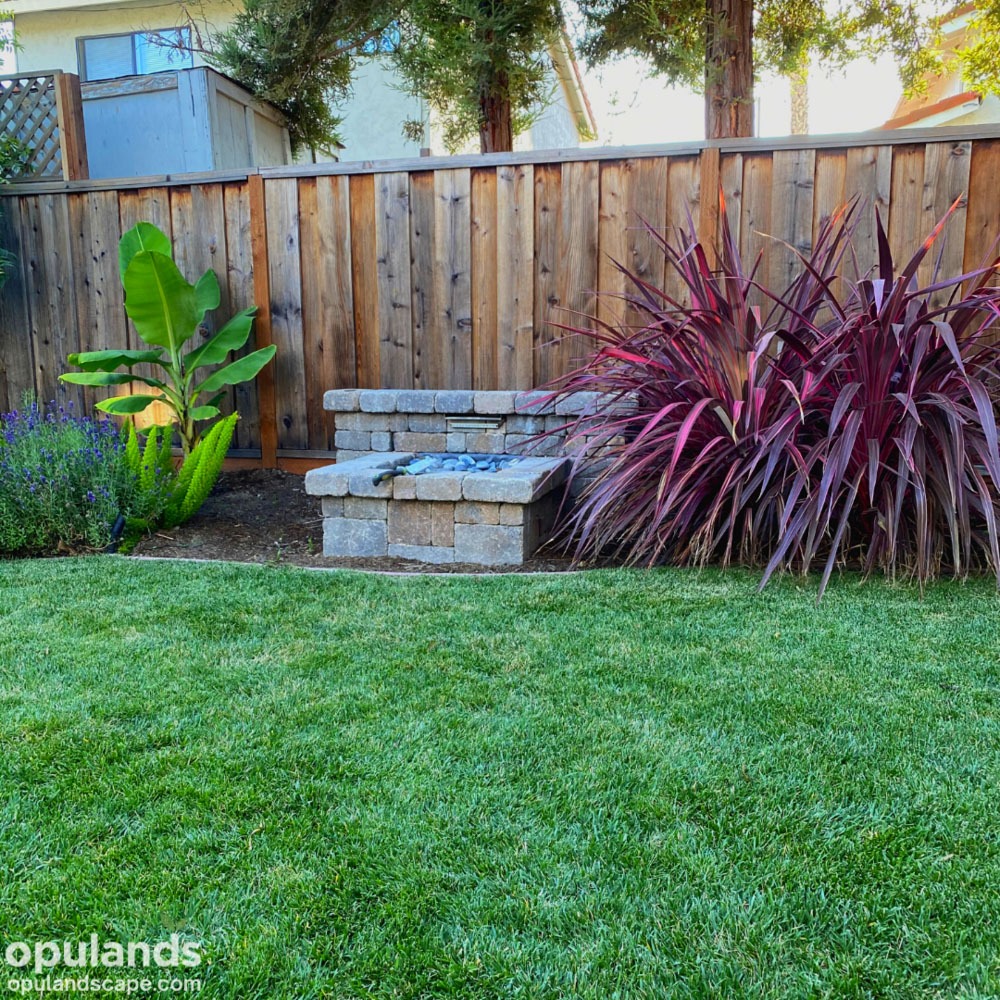 Positive Notes (Google): Professionalism
"Steven did a great job with scoping out our project and with making recommendations. We are happy with the outcome."
Gorgeous Backyard Paver Patio Upgrade
"Steven of Opulands Landscape Design & Construction did a great job on our front and backyard. We live on a corner lot and wanted our yards and landscaping updated. Steven met us at our house and gave us a quote per our needs and requirements. Steven is very knowledgable about landscaping, plants/trees, and yard construction. He really took the time to work with us.
Once we decided on what we wanted, Steven and his crew came back in a few days. Everything went well and we are very happy with how everything turned out. Steven is upfront and honest about expectations. We ended up with very nice yards including a dry bar, built-in-bbq, and beautiful paver stones. My wife and received a lot of compliments from our neighbors. We absolutely recommend Steven and Opulands Landscape Design & Construction."
Outdoor Living Space with Paver Patio & Firepit
"We were referred to Opulands Landscape Design Constructions by friends. Steven was invaluable with his ideas and concepts for our landscaping and construction project. Steven and his crew are very professional and the project was finished on time and within budget.
Working with Steven was great from beginning to end as he communicated progress and expectations very well without any surprises. The family is very happy with our new back yard with a built-in kitchen, paver stones, and beautiful plants."
Positive Notes (Google): Professionalism, Punctuality, Quality, Responsiveness
"Steven build an awesome patio for us! Very creative design! the grill station came out awesome too! thanks Steven"
Landscaping & Waterless Lawn Transformations
"Steven and his team showed a ton of professionalism, so much that I really felt supported in all the changes my the wife and I made with all the deferent designs we had in mind. They just did an amazingly creative ways to get the job done in time.

They cleaned up the Jobsite every day which I really appreciated because of my young kids being outside playing around the house. When they were all done. I didn't realize that the sprinklers that they put in was set too high. So I called Steven a week after the patio was done to tell him the problem and he was so nice about it. Steven's crew showed up two days later and even though it took several visits, they stayed on it till completely taken care of!"
Schedule your FREE project & design consultation & get an estimate today!
Opulence…uh…Opulands awaits!
Whether your project is large or small, we are uniquely positioned to provide you an outdoor design solution to fit your lifestyle and the needs of your home.