Who do you call when you need landscaping work done, and how can you be assured you'll get quality work?
"We need a paver driveway and a landscape for our front yard" is an often-heard request from our customers. Or, "We need a new backyard based on a new design" is also a common starting point. In this article we will look at the different landscape contractor options available for the various needs homeowners have when considering a new front or backyard remodel or repair.
1. "I want a nice garden of the same caliber as my friends and neighbors have."
The obvious first step is to ask them who did their yard. And then ask if they were happy not just with the result but with the whole experience. If everything is good,  you're good to go. But if they don't remember who that contractor was or he or she can't be found, or your neighbor wasn't happy with the experience, it's quickest just to go online and start your search there.
The first thing one notices when looking for an outdoor remodel contractor online is that there are a large number of paver installers on top of the online directories such as Yelp, even when you're searching for a "landscaper." Why is that?
The reason is not always because they are your best choice. Instead, they may be there at the top because Yelp or others believe they are preferred due to the activity on their pages and/or reviews. But are they? Maybe, but don't be fooled.
A company's business model definitely can affect what pops up at the top in these directories. Take paver companies, for example. The goal for many of them is to get quick sales and run large numbers of simpler projects that involve little management and cost them less. With a large number of jobs, it's not hard to accumulate hundreds of great reviews and a lot of Yelp messages that, in turn, signal to Yelp they should be at the top. But that doesn't necessarily equate to them being the perfect match for what you're looking which is in this case a complete remodel of your outdoor living space.
At Opulands, we take a different approach. We focus on an efficient business model that instead of pushing out a lot of jobs, allows us to spend ALL the time necessary to truly design and execute projects that our customers will love and appreciate for their great value, well-designed and built projects that use better materials and workmanship, and provide for them an outdoor space they dreamed of. High quality over high quantity is our approach. Does that mean it costs more? Not necessarily! With high-quantity business models also comes a lot of additional costs in business and employee management.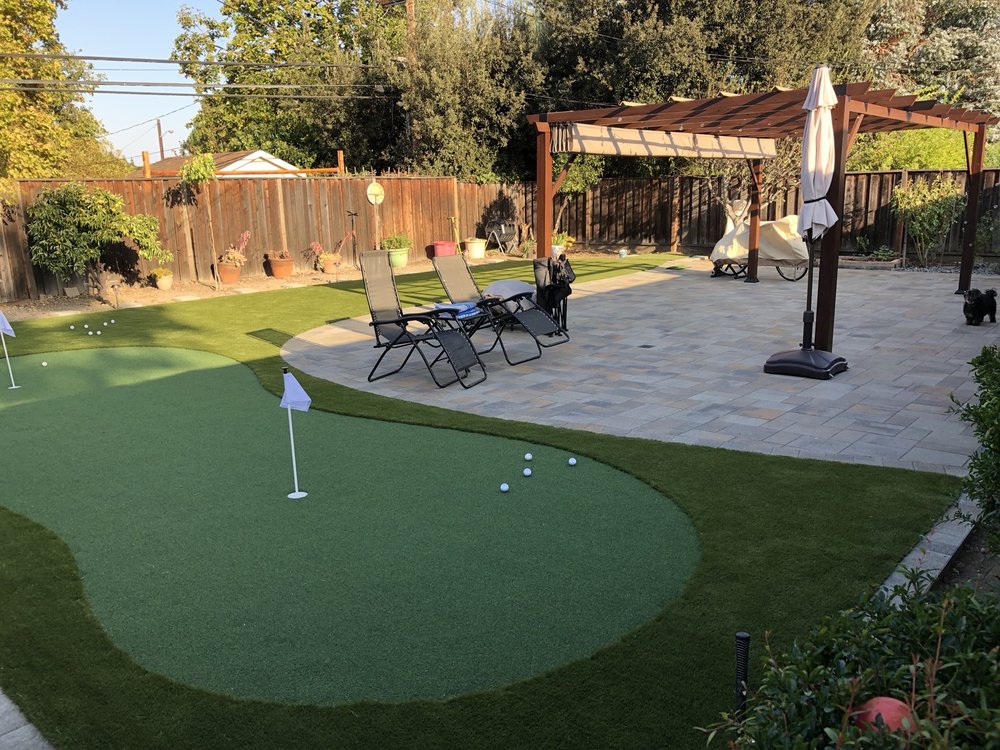 Bottom line, when you search online for your ideal professional landscape contractor, dig deep. Reviews are very important, but a hundred reviews don't necessarily mean that company is the best at what you are looking for. Read those reviews. What do they reveal? And don't be turned off by a few bad ones. That's not uncommon even for the very best companies to get those. Often those reviews reveal more about the customer than the company.
Also, if you notice the company boasts a lot about customer service, and that their reviews do too, be careful of inflating the importance of customer service and making your choice on that alone. Remember, landscape contractors are there to design and build and get to an exceptional result. Customer service for this type of engagement is about as important as it is if you were to hire a house cleaner which, frankly, is not much. So, instead, look for evidence that the project is managed well and the results are even better. 
Don't just rely on Yelp or other review sites.  Make sure you go to the company website where they have complete control over what they want you to see and read. Does what you read resonate with you? Does it sound like they can deliver? And check out their portfolios. Do you like what you see? If so, next step is to meet with them in person and move into the next phase of getting a design and quote.
All this takes time, but when you find one you like, keep in mind that the best landscape construction companies have one thing in common; they book up early. So the best time to start planning your backyard and/or front yard renovation is well before spring. Otherwise, it may be another year before they can get to you.  Whatever you do, don't settle for less. 
Q – How do I find a company that can do this?
For jobs like this, you definitely want to seek out a "landscape contractor." The term "landscaper" can also apply. You most likely also need a landscape designer, but quite often landscape contractors provide that service as well, just like we do here at Opulands. NOTE: It is ideal to approach high-quality contractors ahead of their busy season, which runs March – October.
Further qualifying steps
Look for contractors that are members of the CLCA, you can find them on their website https://www.clca.org. The California Landscape Contractors Association unites the landscape contractors. 
At Opulands we are licensed landscape contractors and members of the CLCA, this means we are licensed to design and to install pavers, plants, irrigation and almost everything else associated with outdoor remodeling. Most paver companies are only licensed to design and install concrete and pavers. Although, they can be excellent installers of paving stones they may not be perfectly suited to design your new garden. 
If you are only in need of paver work, you can refer to  www.belgard.com for their associated companies. Belgard is the largest producers of paver stones, and they can also form a good starting point for your material selection.
Another strategy is to hire an independent landscape designer who may refer you to contractors that they have good experience with. You can find such designers at https://www.apld.org. 
As a design-build firm, at Opulands Landscape Design & Construction we are members of the Association of Professional Landscape Designers and design our plant and hardscape projects with your needs and approximate budget in mind.
2. "I need a new drainage system in my front and backyard since water is pooling under my house and in various parts of my garden. It also looks like my retaining walls may fail over time."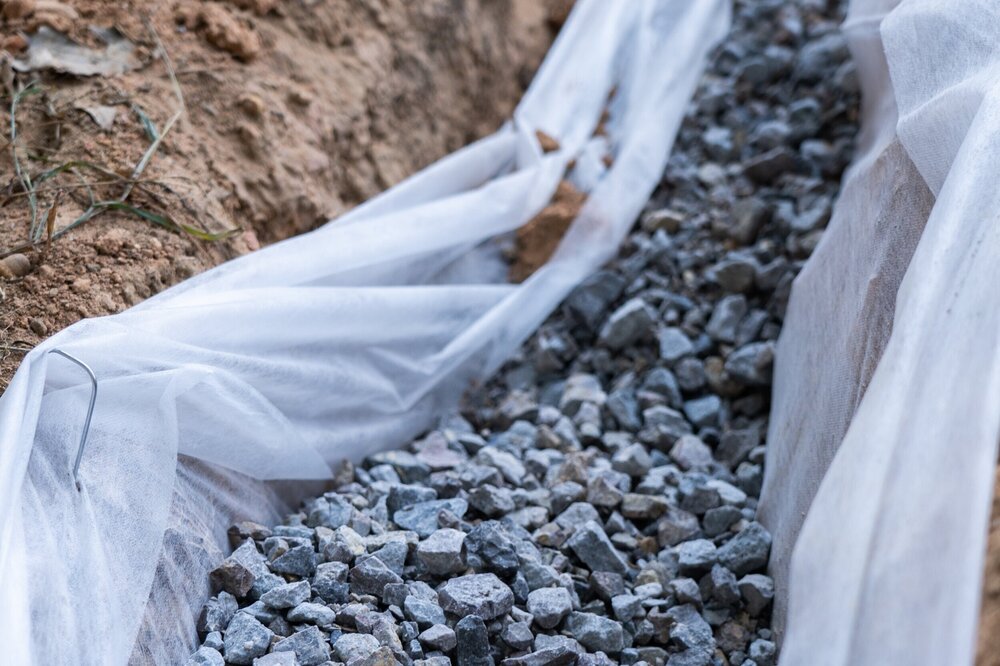 This could be good news or bad news. The good news is that you may be in the repair category if a tweak can temporarily resolve issues. 
Otherwise this is possibly bad news and you may be in need of a new garden since drainage issues usually involve much of the hardscape, grading and landscape. If retaining walls are involved then projects scale quickly. The good news here is that a new landscape adds significantly to the value of your home. 
Q – How do I find a company that can do this?
Who you call definitely depends on the extent of the damage, and probably the best place to search is at ndspro.com, an online directory of drainage contractors.
3. "I just need to spruce up the landscape of my fine Bay Area home."
Perhaps the home shows well and the well-maintained landscape that was installed previously by a reputable construction company just needs minor additions and updates. But maybe "sprucing up" requires more than that. Maybe stepping stones need to be replaced, or the concrete patio is cracking, or maybe that retaining wall is crumbling. 
Or maybe "sprucing up" actually means adding more functionality or esthetics to the outdoor living space, such as a seating wall, an outdoor fire pit or even a fountain or pond. 
We find that most homeowners with fine gardens already have a relationship with a gardener that they love. If it's clear they are not equipped for such larger projects, and many aren't, then you need to consider looking for a larger landscaping construction company to handle the design and installation of those new, mostly hardscaping, components you want or need now. They have highly skilled techs for the installation of such components, as well as project managers who are trained and skilled in assessing your needs while directly overseeing your project.
The other option is to search for a 'fine gardener or landscape consultant'. They can navigate on your behalf the available contractors and oversee their work to ensure it's done to spec. 
When the project is complete, you can bring back your original gardener or landscape company to maintain it all for you.
At Opulands, we can take care of many parts of such projects, and when we can't, we gladly refer you to other high-quality contractors to offer you the turnkey results you expect at a rate that fits your budget. We do not provide maintenance services so are happy to turn your garden back over to them when we are done.
Q – How do I find a company that can do these kinds of projects?
A question to ask estate maintenance and enhancement contractors you are evaluating for such projects is, simply, how much experience do you have with enhancement and maintenance of landscapes of larger homes and estates.
4. "I just want a small ($4-8K) landscape update for a small to medium-sized residential property."
In this scenario the idea is to re-use many of the hardscape materials, leave many of the plants and trees and add a minor number of plants with repaired irrigation and possibly re-install a lawn or add a small patch of synthetic lawn, and, perhaps repave or repour a small walkway. This job should take anywhere between 2-4 days with a crew of 1-2 techs. Many homeowners tend to want to spend no more then 4-8K on a job like this and are reasonable in their expectations.
Q – How do I find a company that can do these kinds of projects?
Make sure you express to your contractors you believe that this is a small project, so that you can avoid spending time with someone who only specializes in bigger projects. It may even make sense to split projects up depending on your contractor's skillset. It's important to be clear on your expectations and request detailed scope descriptions. Although at Opulands we do not do repair jobs, we can always refer you to companies that do.
If you're looking for a landscape contractor, you're already in the right place.
Opulands is a Bay Area landscaper dedicated to having you experience the bounty of nature, the joy of family and friends, and the sumptuous aesthetic of the outdoor space right outside your front and back doors.
Request a consultation and let's get started on your own front or backyard landscape transformation.