Opulands designs and builds landscapes and hardscapes from Los Gatos and Saratoga in the south up to San Jose, Sunnyvale, Palo Alto, Menlo Park, as far north as Belmont, and all Bay Area cities in between.*
Licensed & Insured • CA License #1067772
Opulands is a Bay Area family owned outdoor remodel company specializing in residential landscape design and installation. Whether you're looking to upgrade your curb appeal or a complete backyard remodel, Opulands can turn your dream into a reality.
Our Extra-Special Specialties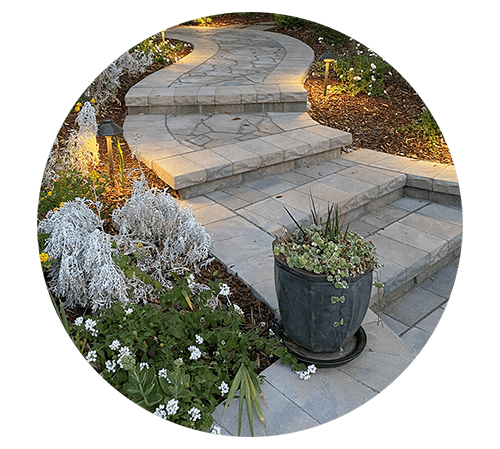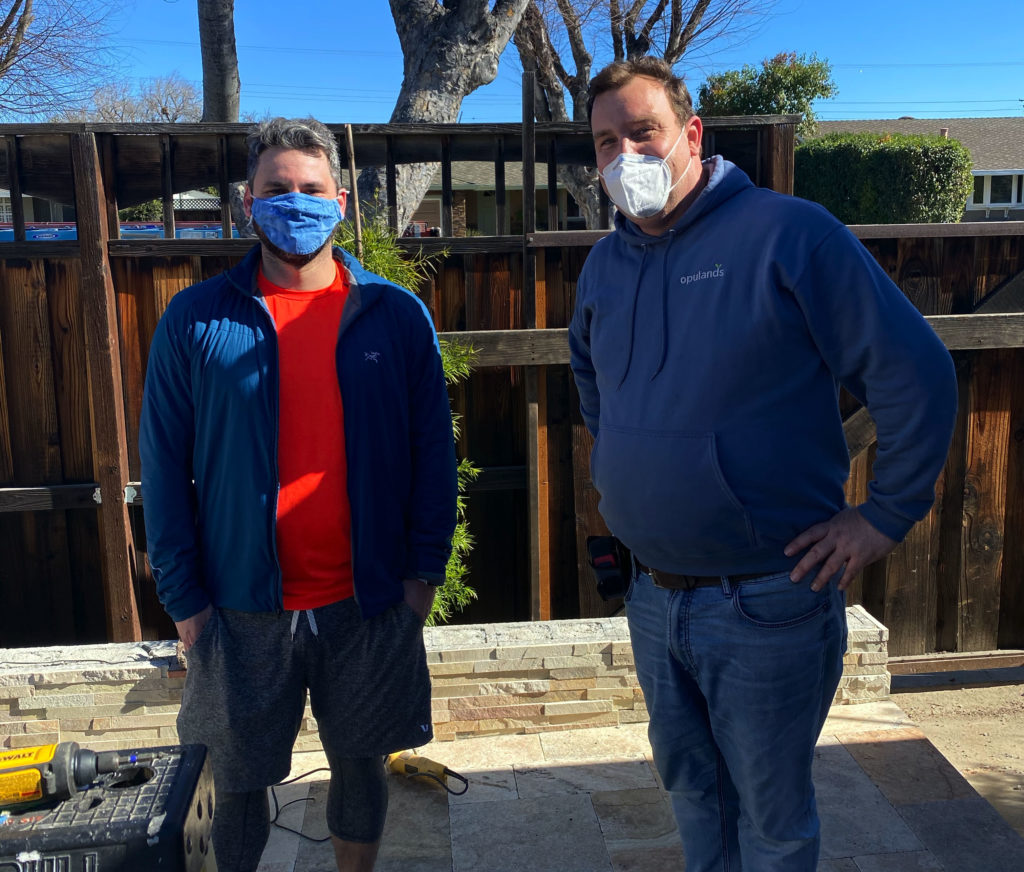 Promises, Promises, Promises

Wassim A.
"I hired Steven last year and have him clean up a big mess of a job to rid my backyard of an old patio, spa tub and cracked concrete. Steven did a wonderful turnkey job demolishing the old backyard and designing and building one from scratch."

Sandeep M.
"Steven did a great job with scoping out our project and with making recommendations. We are happy with the outcome."

Todd T.
"Steven build an awesome patio for us! Very creative design! the grill station came out awesome too! thanks Steven"

Folake P.
"We met Steven from Opulands in Los Gatos at the rotary. Steven came over the next day and spent over several months a lot of time with my husband and I designing what turned out to be an awesome new backyard. We love the paver patio, fire pit, smoker and BBQ island. My 2 year old son is in love with the lawn, seating benches and his new play area."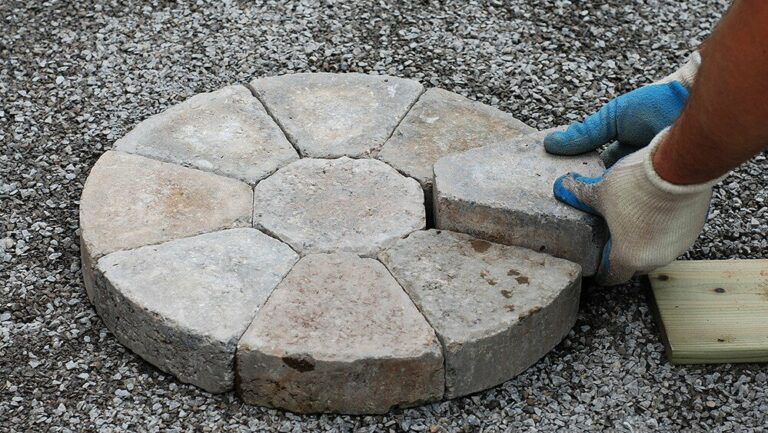 We Provide Full Service Outdoor Solutions
At Opulands, our mission is to help your ideal outdoor living space come to life.
We will extend your home's living space by creating your personal outdoor retreat – a space to relax, or for friends & family to comfortably gather together.
Whether you're looking for a patio, pool deck, fire pit, outdoor kitchen or luxury landscaping – we will create a custom design to meet your home's unique needs.
Construction Can Be Difficult - We Make It Easier.
From beginning to end, the experts at Opulands will be there to guide you through the entire process of design, material selection, demolition, and installation.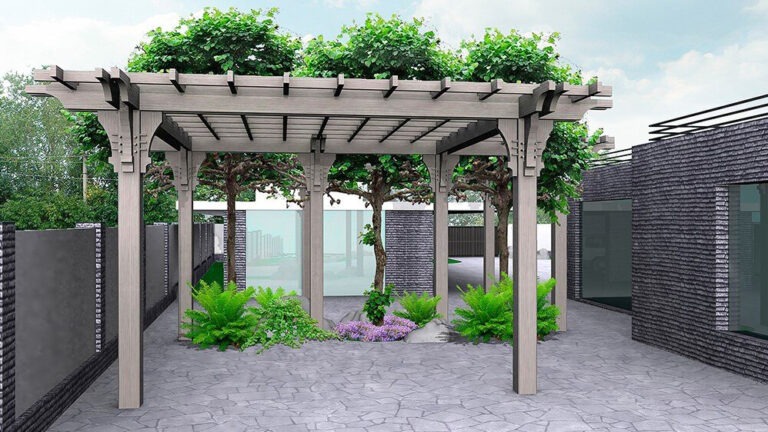 Our lean business model means more savings for you (or more plants, however you choose to use it).
People often settle for simpler projects offered by large, higher priced contractors at the expense of their initial goals due to the vast overhead costs these corporations need to account for.
Opulands was started as an answer to this. It is our goal to maintain a lean business model and keep our overhead costs down so that we can meet our customers' desires more efficiently and deliver a better value installation with a high quality experience from beginning to end.
3D Drawings Bring Your Garden to Life Before We Even Break Ground!
If that wasn't enough, unlike our competitors, we make extensive use of CAD design software and include a basic 3D design in many of our consultations like the above image. Why does this matter?
You will be able to visualize what the final result will be before we begin construction!
Yes, We're Qualified. Certified Too!
When choosing a company for your outdoor remodel – it's important not only to choose a licensed contractor, but to consider what accreditation and certifications they have earned. Renovating your front or back yard is a project that most homeowners only do once, so choosing a company you can rely on to get the job done right is critical.
HomeAdvisor uses an extensive
screening process
for businesses:
Criminal Background Check
License & Identity Verification
State Business Filings
Opulands has earned "Top 5" placement within BuildZoom's Landscape Contractors in Palo Alto!
You Can Trust Us. We Are Experts in Residential Landscape Design & Installation
Opulands works exclusively with industry experts to ensure each project meets the highest quality standards.
BBB Accredited Business – The longstanding Better Business Bureau is trusted by many consumers, and Opulands holds an "A" Rating within their system.
California Landscape Contractors Association – The CLCA is qualified, trusted, and recognized. As stated by the CLCA, a company with this badge shows "validation of landscape skills, professionalism and commitment to safety."
Belgard Contractor – To become a Belgard Contractor, a company must have their projects inspected by a Belgard representative for quality of workmanship. Seeing this badge is a guarantee that their craftsmanship has met or exceeded Belgard's quality standards.
APLD is a certification program based on built projects that provides professional recognition to those designers who can pass a rigorous peer review program.
APLD is a certification program based on built projects that provides professional recognition to those designers who can pass a rigorous peer review program.
Bay Friendly Qualified Professional – Companies with this qualification have completed thorough training on water conservation, best practices for weed & pest management, greenhouse gas reduction, and more.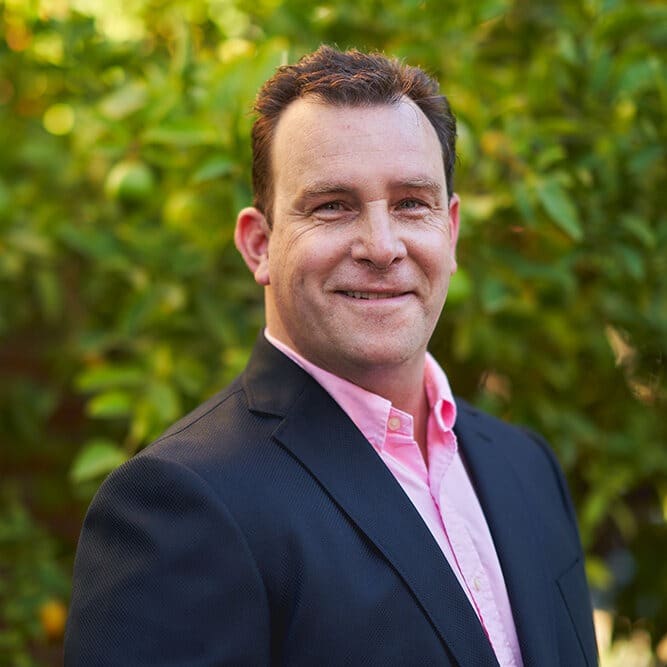 Steven van Dongen, company founder
Steven van Dongen was born and raised in the Netherlands, and holds a BSC in Business Administration from Inholland University in Delft. After a managerial career spanning various horticultural industries, Mr. van Dongen formalized his interest in landscape construction with a Certificate of Achievement in Horticulture & Landscape Design from Foothill College in Los Altos and Merritt College in Oakland.
After many years of managerial experience in the Bay Area's leading landscape and paver companies, Mr. van Dongen founded Opulands to meet the need for a company that can efficiently install beautiful spaces for outdoor entertainment with luxury landscaping.
Whether it's a new driveway or complete backyard overhaul, Opulands spends all the time necessary in coordination with its customers to find creative ways to realize their desires for property appreciation and comfortable outdoor living!
Schedule your FREE project & design consultation & get an estimate today!
Opulence…uh…Opulands awaits!
Whether your project is large or small, we are uniquely positioned to provide you an outdoor design solution to fit your lifestyle and the needs of your home.
Atherton
Belmont
Burlingame
Campbell
Cupertino
Emerald Hills
Hillsborough
Los Altos
Los Altos Hills
Los Gatos
Millbrae
Menlo Park
Mountain View
Palo Alto
Redwood City
San Carlos
San Jose
San Mateo
Santa Clara
Saratoga
Scotts Valley
Stanford
Sunnyvale
Woodside
There are other ways to create the outdoor living space of your dreams
Opulands is a landscaper and hardscaper. We do it all!