Landscape Design and Installation
Opulands provides complete landscaping design & installation services for most Bay Area cities including those in and around
and
Licensed & Insured • CA License #1067772
Contemporary Landscape Design - How We Do It
Experience our contemporary landscape design and installation services!
Transform your outdoor space into a breathtaking oasis with our expert contemporary landscape design and installation services in the beautiful Bay Area. At Opulands, we specialize in both landscape design and installation, combining artistic vision with sustainable practices to create stunning outdoor environments that perfectly complement your modern lifestyle.
With our expertise in landscape design, we offer an extensive array of garden designs, ensuring that we can help you discover the ideal style, plants, and colors to bring your envisioned landscape and hardscape to life. Our team goes above and beyond, presenting you with options that surpass your wildest dreams, surpassing what you thought was possible.
Our landscape installation services encompass a comprehensive range of expertise, including hardscape construction, irrigation system installation, planting, and meticulous attention to detail. We understand that each element plays a crucial role in creating a harmonious and captivating outdoor environment. Whether it's the construction of stunning patios, pathways, driveways, or retaining walls, our team executes each project with precision and artistry, utilizing top-quality materials to ensure durability and longevity.
Opulands did a phenomenal job of designing & installing pavers in our front yard. Highly recommend them to anyone who is looking at landscaping improvements for their home.
The entire experience was great. It was the best value and best engagement I had in this line of business.
Steven is not satisfied unless they achieved the highest quality standards. He will not cut corners to get the project completed. He takes great pride in his work and his crew is simply top notch.
Contemporary Landscape Design and Installation: Our Proven Approach
At Opulands, we pride ourselves on delivering exceptional landscape design and installation services that surpass our client's expectations. With a meticulous process that guarantees a front yard or backyard renovation that fulfills your every dream, our team of experts employs a step-by-step approach to ensure an outcome that is both breathtaking and functional.
1. Discover: Understanding Your Vision
The first step in our journey together is to intimately acquaint ourselves with your property. Our team will conduct a thorough assessment, meticulously examining the topography, soil quality, and other features that define your outdoor space. By gaining this essential understanding, we can make well-informed recommendations that seamlessly align with your unique vision.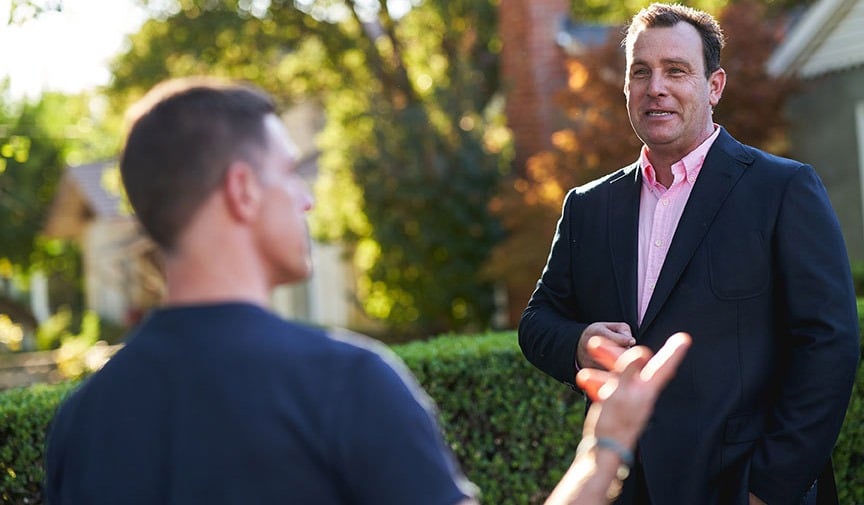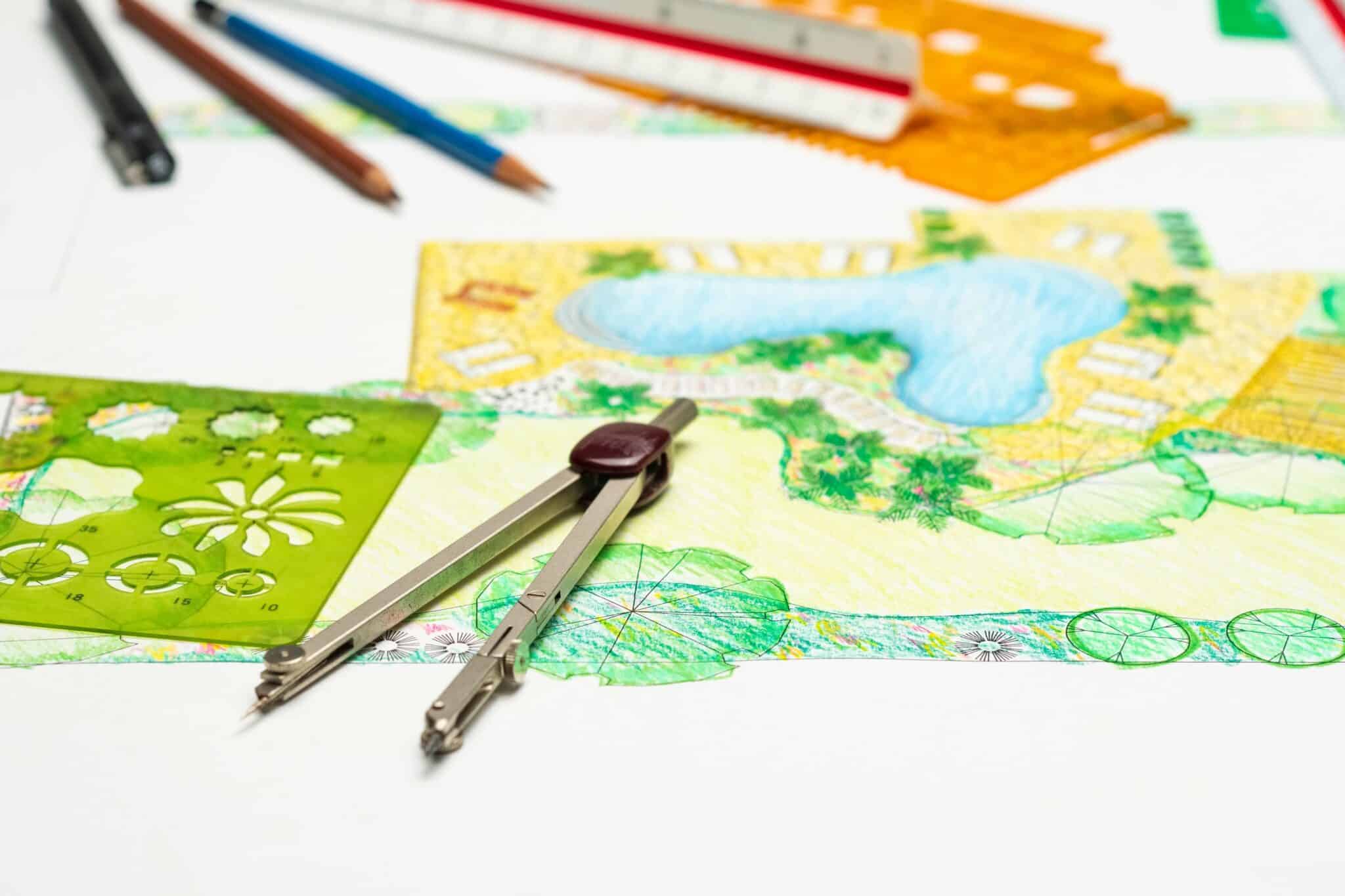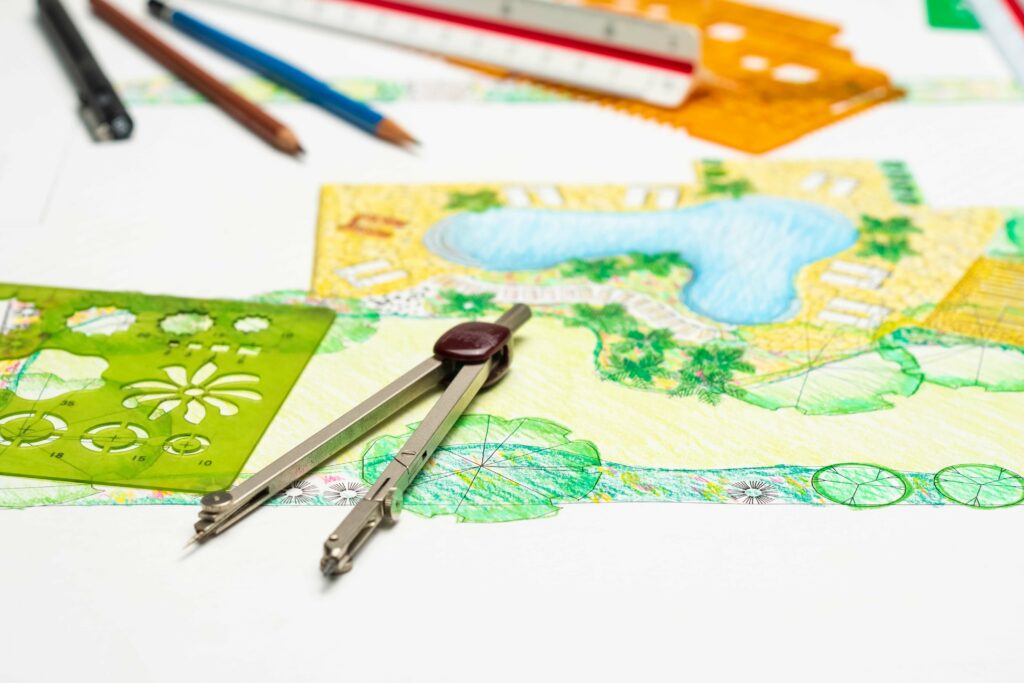 2. Discuss: Your Ideas Take Center Stage
Your input is at the heart of our landscape design and installation process. We provide you with a platform to share your ideas and outdoor wish list. As attentive listeners, we take note of your desires and highlight the specific requirements dictated by your climate, soil conditions, and sunlight patterns. By leveraging our expertise, we can marry your aspirations with the practicalities of your environment, ensuring a harmonious blend of aesthetics and functionality.
3. Design: Transforming Dreams into Reality
Armed with a comprehensive understanding of your preferences and your property's unique characteristics, our team of expert designers takes the reins. They diligently craft a landscape design that serves as a reflection of your wishes, capturing the essence of contemporary landscape design while preserving the individuality of your space. With an unwavering commitment to excellence, our designers meticulously consider every aspect of your property to create a harmonious and visually stunning masterpiece.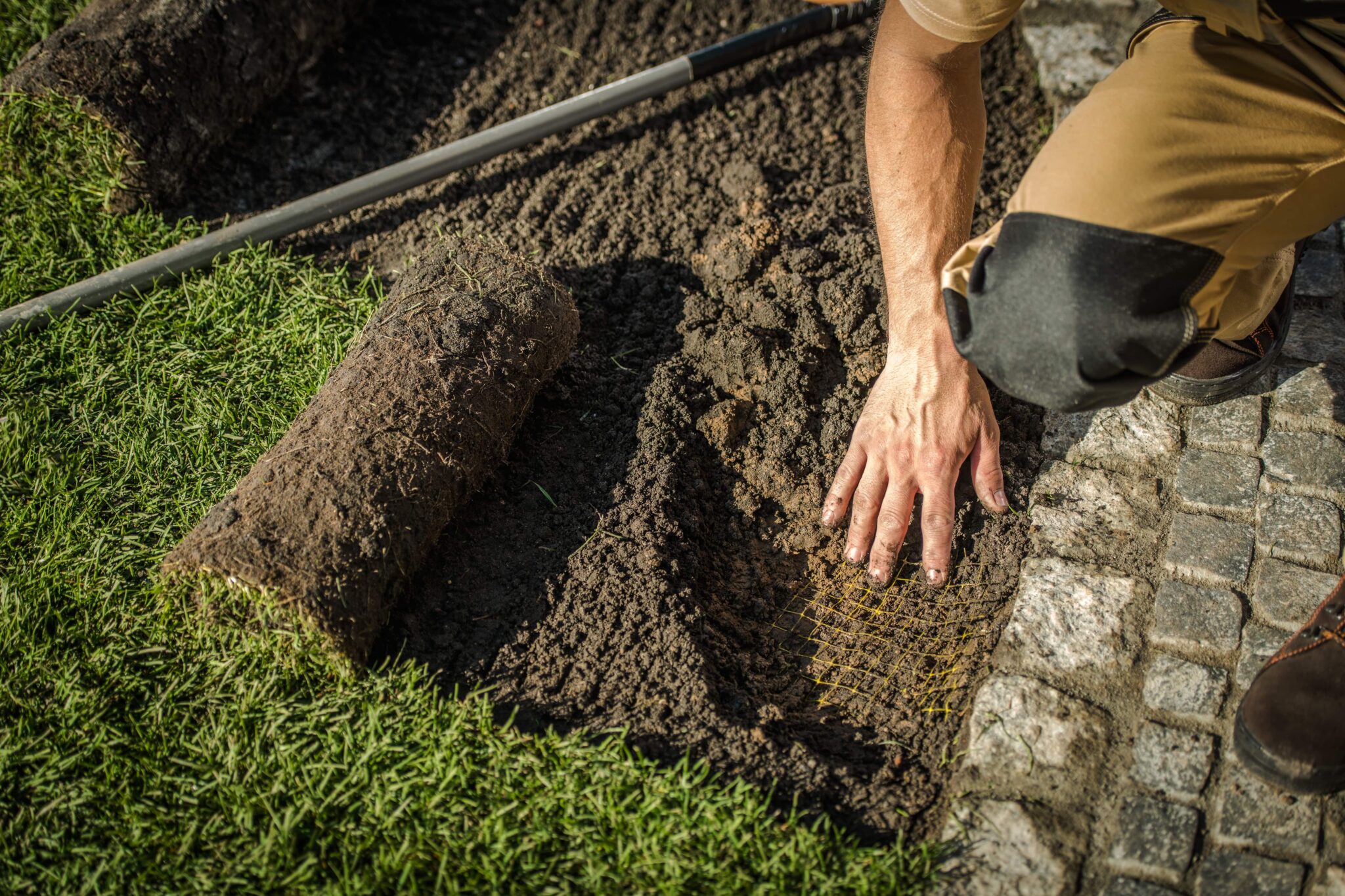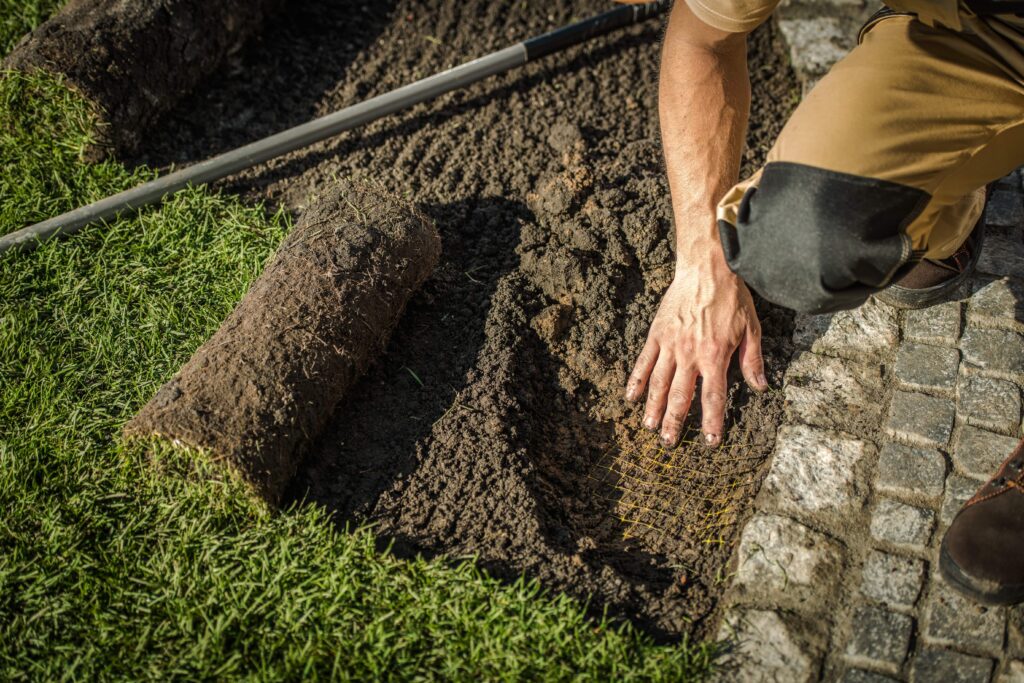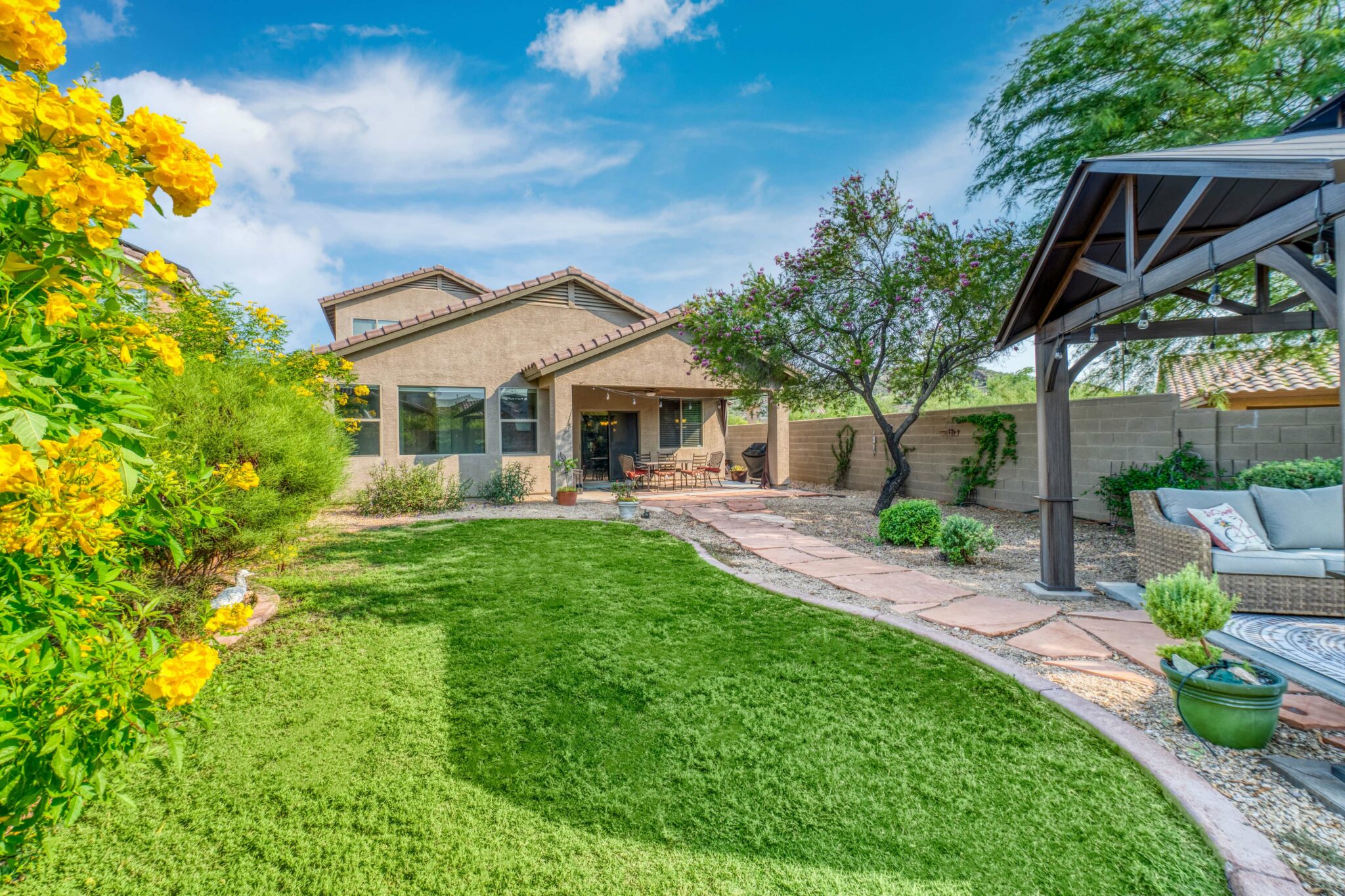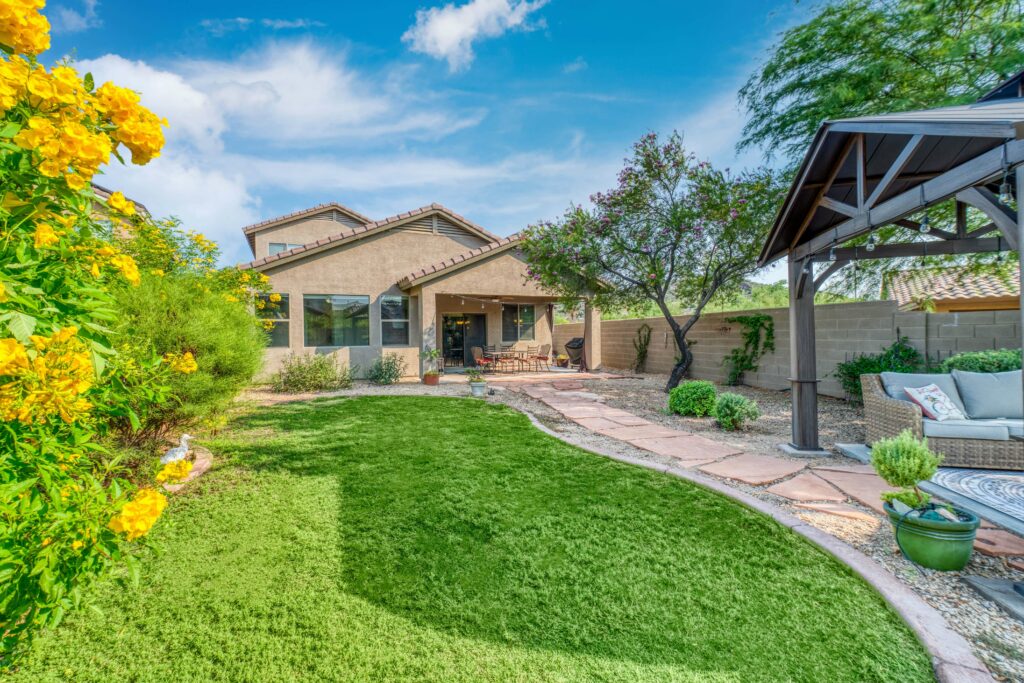 4. Deliver: Bringing Your Vision to Life
The realization of your landscape design unfolds during the execution phase. Our skilled team of professionals brings your vision to life, diligently building out the design with meticulous attention to detail. With a project management approach that prioritizes precision and efficiency, we ensure that every aspect of the work is completed on time and within budget. From groundbreaking to final touches, our focus remains steadfast on transforming your concept into a tangible reality that surpasses your expectations.
Partnering with Opulands for your landscape design and installation project means working with a team that understands the project requirements in their entirety, including the associated costs. This comprehensive knowledge allows us to deliver your project on time and on budget, giving you peace of mind throughout the process. Additionally, we prioritize transparency, providing you with a detailed estimate of any ancillary expenses that may arise. By attending to even the smallest details and incorporating them into our estimates, we ensure that there are no surprises along the way.
Why Choose Contemporary Landscape Design?
Express Your Style
Contemporary landscape design offers a platform for self-expression and creativity. It is an opportunity to showcase your unique personality and style through your outdoor space. Whether you prefer minimalist elegance, bold and artistic elements, or a fusion of different design influences, our team of talented designers will collaborate with you to create a landscape that reflects your vision and exceeds your expectations.
Harmonize with Nature
While contemporary design is known for its sleek and modern look, it also celebrates the natural world. Our approach to landscape design emphasizes the integration of organic elements and sustainable practices. We carefully select native plants that thrive in the Bay Area's climate, employ eco-friendly materials, and incorporate water-efficient systems to minimize environmental impact. The result is a harmonious balance between human innovation and the inherent beauty of nature.
Enhance Your Outdoor Living Experience
A thoughtfully designed contemporary landscape is not only visually appealing but also enhances your lifestyle. We consider your specific needs and desires when designing functional outdoor spaces that seamlessly blend with your daily activities. From intimate seating areas and cozy fire pits to outdoor kitchens and pergolas, we create spaces that invite you to relax, entertain, and connect with nature.
Increase Property Value
Investing in contemporary landscape design can significantly increase the value of your property. A well-designed outdoor space creates a lasting impression and sets your property apart from others. Potential buyers or visitors will be captivated by the elegance and sophistication of your landscape, making it a valuable asset should you decide to sell in the future.
Why Choose Opulands for Contemporary Landscape Design and Installation?
The following are just a few reasons you should consider Opulands for your contemporary landscape design and installation projects in the Bay Area.
Unparalleled Expertise
With years of experience in the industry, our team of skilled landscape designers brings a wealth of knowledge and creativity to every project. We stay up-to-date with the latest trends and techniques in contemporary landscape design, ensuring that your outdoor space reflects the cutting-edge aesthetics you desire.
Customized Approach
We understand that every client is unique, and we take pride in tailoring our services to your specific needs and preferences. Our design process begins with a thorough consultation, where we listen to your ideas, assess your space, and collaborate closely with you to develop a customized landscape design plan that exceeds your expectations.
Innovative Design Solutions
Our team thrives on innovation and pushing the boundaries of traditional landscape design. We blend clean lines, bold textures, and striking plant combinations to create captivating outdoor spaces that evoke a sense of harmony and sophistication. Whether you are looking for a sleek urban courtyard, a Zen-inspired Garden, or a vibrant rooftop oasis, we have the expertise to bring your vision to life.
Family-Owned 
We are a family-owned business that values sustainability and a long-term perspective. By prioritizing family ownership, we ensure a personal touch and commitment to the success of your project. Our values extend to creating landscapes that are not only visually stunning but also environmentally friendly, fostering a sense of responsibility toward future generations.
High-Quality Workmanship
Our experienced team is dedicated to delivering impeccable craftsmanship during every step of your landscape design and installation journey. We handle every aspect of the process with professionalism and attention to detail, ensuring that the end result showcases our commitment to high-quality workmanship. Sit back and relax as we bring your dream outdoor space to life.
Customer Satisfaction Guaranteed
Your satisfaction is our top priority. We strive to exceed your expectations at every stage of the project, from initial consultation to final installation. We take pride in our excellent customer service and maintain open lines of communication throughout the entire process, ensuring that you are involved and informed every step of the way.
Read our testimonials to see what our past clients have to say about us!
Check out these soft and hardscaping options for your front yard…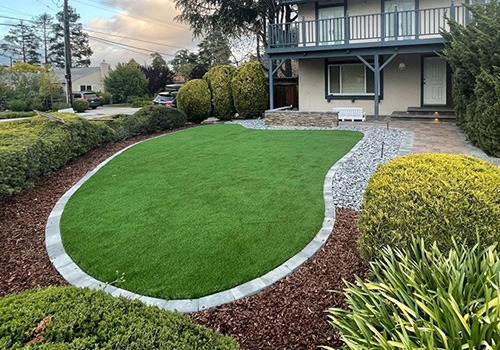 Synthetic or natural sod, whatever you want in a lawn, we can install it for you along with the perimeter hardscaping.
Increase your own Bay Area home's curb appeal with our contemporary landscape design and installation services.
Make an investment that will ultimately increase your home's value and stand the test of time.​
Choosing the right professional landscape design and installation company in the Bay Area for your front yard landscaping remodel is a critical step to ensuring you will love the end result.
Here at Opulands, we take pride in our exceptional landscape design and installation services that breathe life into your vision and elevate the beauty of your outdoor space. With our team of skilled professionals and unwavering commitment to quality, we ensure a seamless and efficient design and installation process that brings your contemporary landscape design to fruition. Elevate your outdoor living experience with our contemporary landscape design and installation services in the Bay Area. 
Contact us today to schedule your consultation and embark on a journey that will transform your outdoor space into a contemporary landscape oasis, perfectly tailored to your tastes and aspirations. Experience the Opulands difference.