Pergola & Patio Cover Construction
Opulands provides complete landscaping design & build services for most Bay Area cities including those in and around
and
Licensed & Insured • CA License #1067772
Pergolas & patio covers turn your Bay Area backyard into a year-round oasis
A pergola or patio cover is a worthwhile investment in your outdoor space as it essentially extends your indoor space to your outdoors, adding a room-like addition that provides shade in the summer and protection from the rain or other weather in the winter. 
We offer pergolas and patio covers as an add-on to our backyard landscaping remodeling service.
The end result was absolutely professional looking yard that frankly went beyond our expectations.
The entire experience was great. It was the best value and best engagement I had in this line of business.
Opulands worked with us to ensure all our needs were met. A wonderful experience working with the whole crew. We love our backyard!
A pergola is a stand-alone structure that can be built anywhere in your yard
It can be offered with a closed roof that includes insulation to keep you and your guests cool in summer (with the addition of a fan, or warm in the evenings by adding an easily attachable heating element. Louvred roofs are popular now because you can either let the sunlight in or the rain out.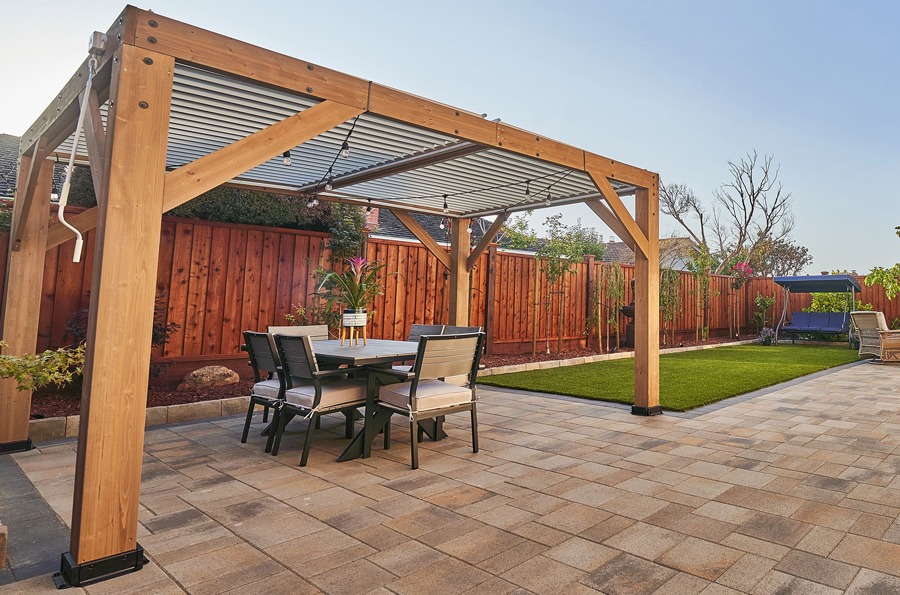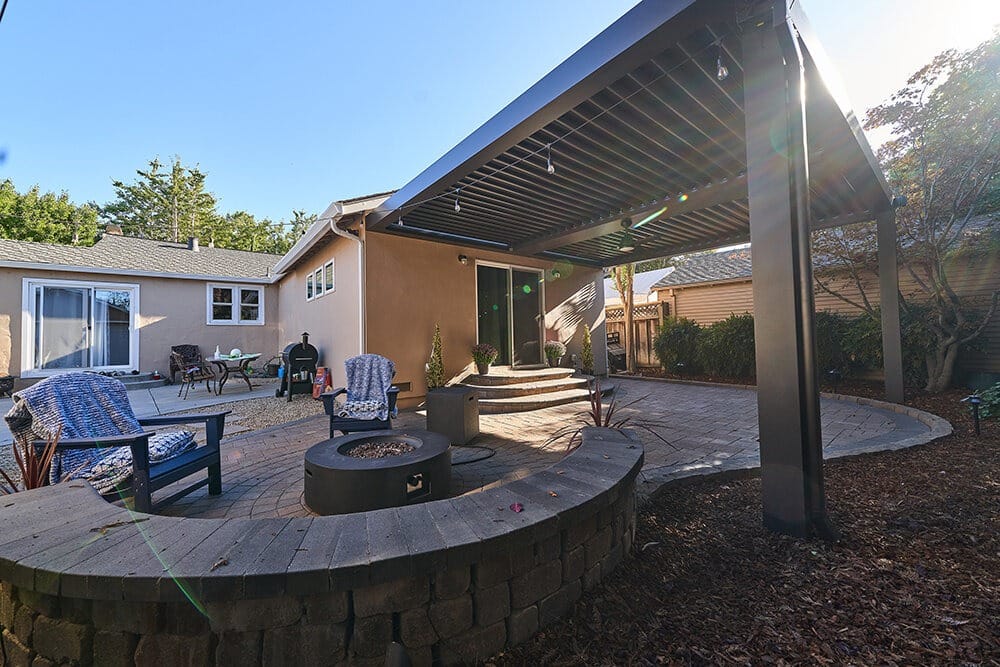 A patio cover, on the other hand is connected to the home itself
It also only requires two posts to support it. The advantage of patio covers is you can have immediate protection from the rain or sun when you walk out your door.  No traipsing across the yard in the rain to find shelter. 
They are especially great for smaller yards that are so common in many parts in the Bay Area.
Soft vines and trailing foliage can add contrast to the hard lines of your pergola
A pergola and patio cover both lend itself to hanging plants from the ceiling boards or vines and plants like clematis, honeysuckle, ivy, wisteria, and grape vines that grow from the ground up. Treatments such as this create a beautiful natural ceiling as they weave in, out, and around the ceiling boards, extending the garden feel of your outdoor space.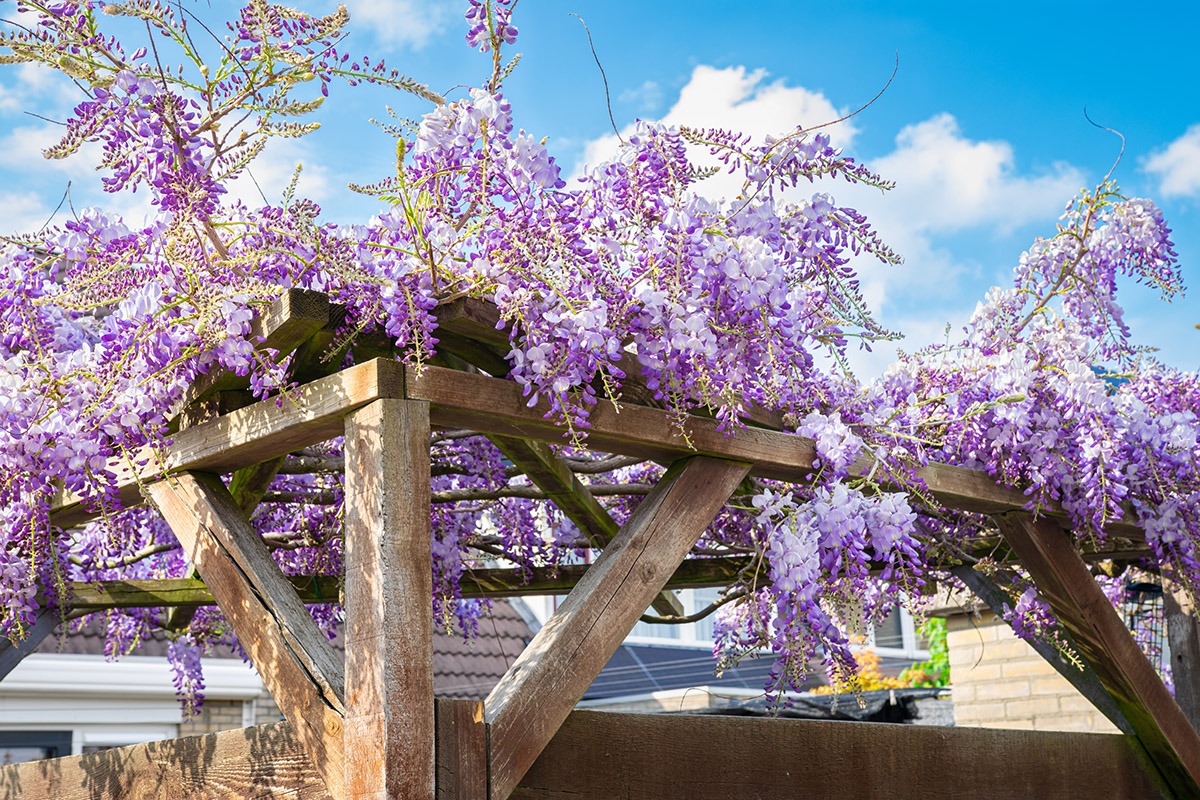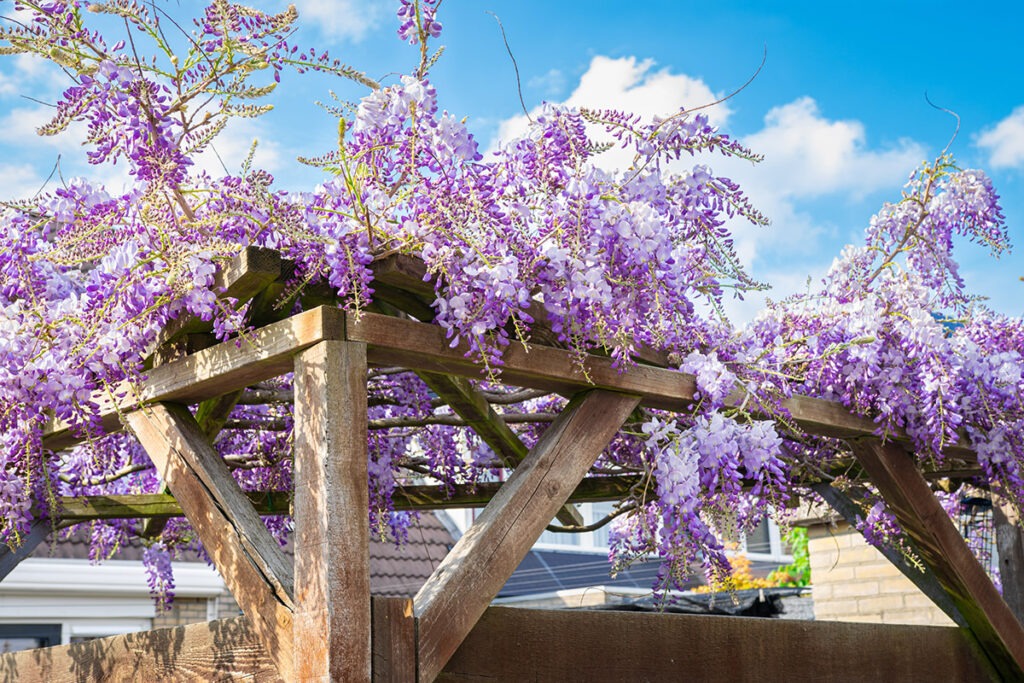 Create a private, outdoor getaway with privacy barriers and curtains
While a pergola is an open structure, you can still create privacy by adding drapes, latticework, screens to one side of the pergola, or an optional canopy, enhancing your privacy when you entertain (and who doesn't love an outdoor party?) or barbecue. 
These privacy barriers will also serve you well if you want quiet and privacy when you sit on your lounge chair to meditate, read, or enjoy your morning coffee. 
Frequent questions we get asked about pergolas
A pergola is a worthwhile investment in your garden as it expands the usable space of your home and garden during the hot days of summer and the rainy days of winter.
Plus, combined with your overall new landscaping design and installation, they can add considerable value to your home.
How much they cost really depends on size and the options you choose. If you're considering a backyard remodel, request a free consultation and estimate below.
They can be installed in either wood or aluminum in line with your budget and, of course, your tastes and needs. An aluminum pergola is an excellent option if you want to add a ceiling fan, lighting, or electrical outlets. The hollow cores of aluminum can mask the electrical wiring needed to house these electrical features.
Yes. Our Bay Area weather and outdoor lifestyle is perfect for pergolas and patios.
We have recommended pergolas and patio covers to enhance the overall landscapes we have designed and installed for many satisfied clients. We'd welcome the opportunity to talk with you about the wish list you have for your outdoor space and the possibility of adding the aesthetic and function of a pergola or patio cover to the landscape design we will create for you.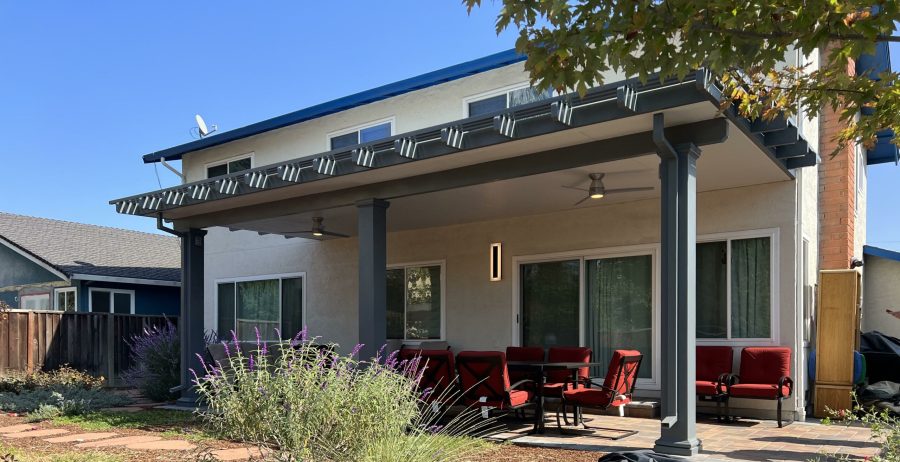 Let Opulands create for you that respite from the sun, wind, and rain in your Bay Area backyard remodel
When you work with us on your front or backyard reconstruction, you can expect: