Backyard Landscaping & Construction
Opulands provides complete landscaping design & build services for most Bay Area cities including those in and around
and
Licensed & Insured • CA License #1067772
Extend your Bay Area home and your life out to your backyard
Backyard landscaping and hardscaping renovations, when done well, are an extension of your home and give you the opportunity to bring the inside out. 
But it's important that your backyard renovation fits the needs of you and your lifestyle and that of your family.
To attain those ends, during our initial consultation, our focus is on understanding those needs as well as your aesthetic preferences. For example, we may ask you questions about your habits in entertaining guests and family home activities to help us design and build the right outdoor space for you – just like we did for our Sunnyvale client and others in the testimonials below…
Opulands worked with us to ensure all our needs were met. A wonderful experience working with the whole crew. We love our backyard!
Opulands spent a lot of time with my husband and I designing what turned out to be an awesome new backyard. We love the paver patio, fire pit, smoker and BBQ island.
The best backyard remodels are designed to fit your lifestyle
If you're considering a backyard remodel, it's an excellent time to evaluate whether adding cooking space may make sense, or if the patio is large enough, and how important shading is to your individual space.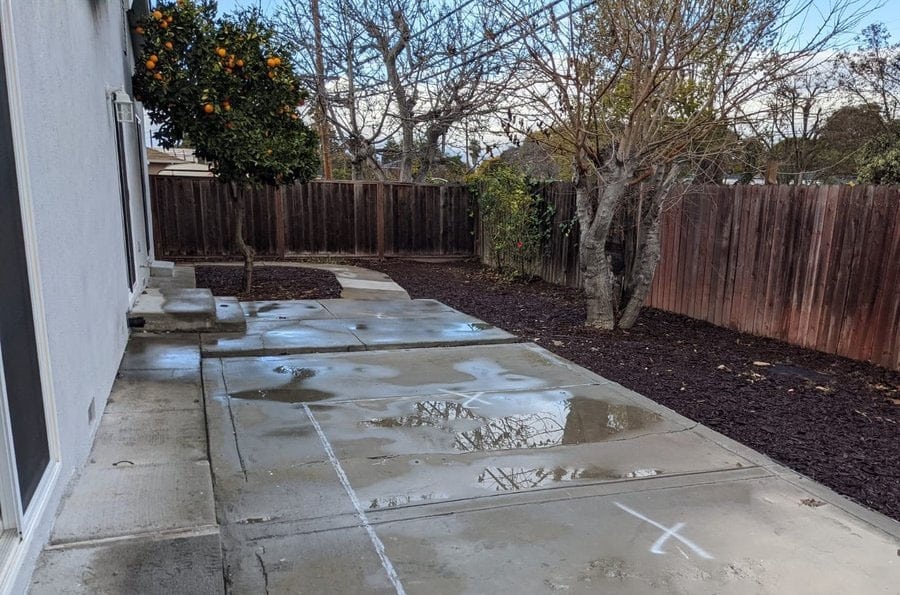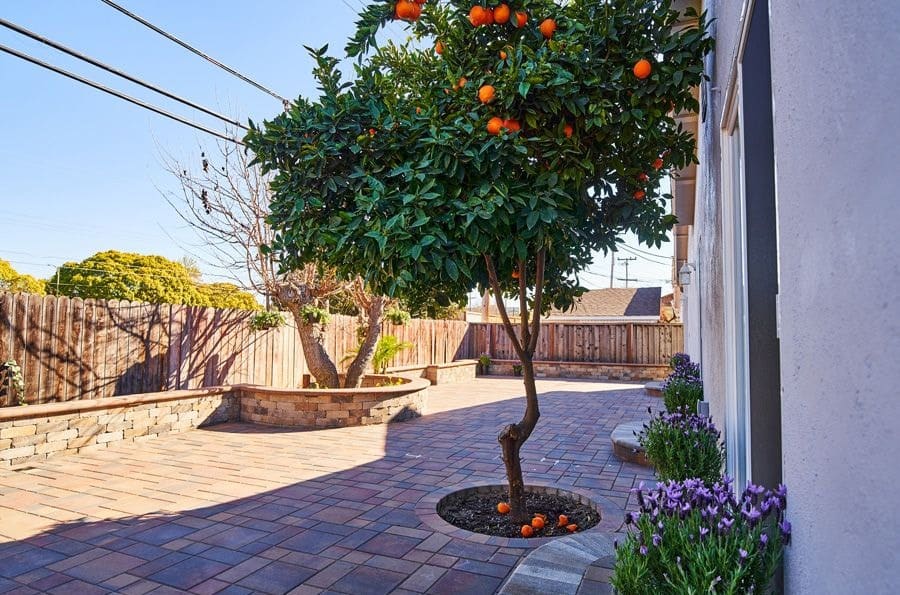 We not only design and build beautiful spaces, but we are experts in crafting plans that make sense, invigorate and create a garden that is both functional and suited to your individual needs.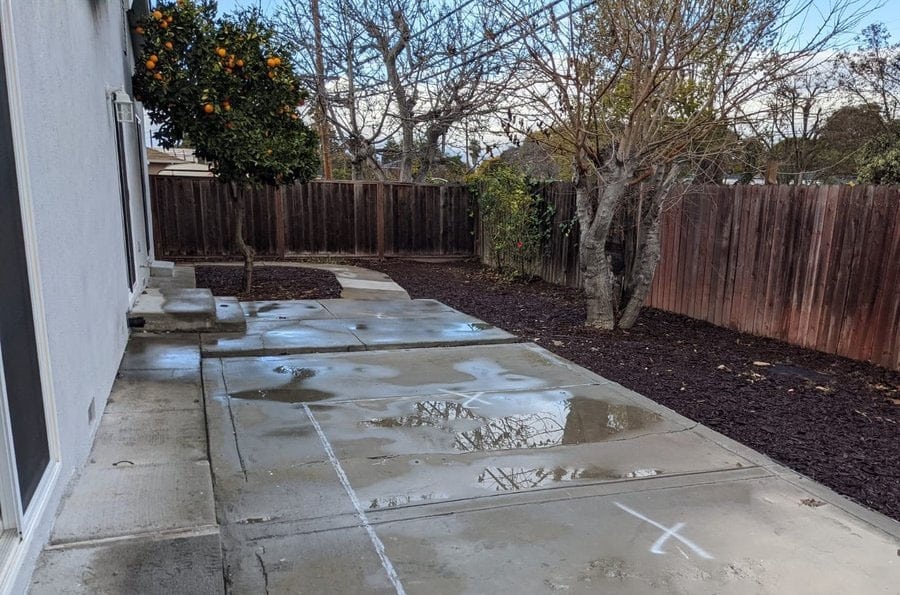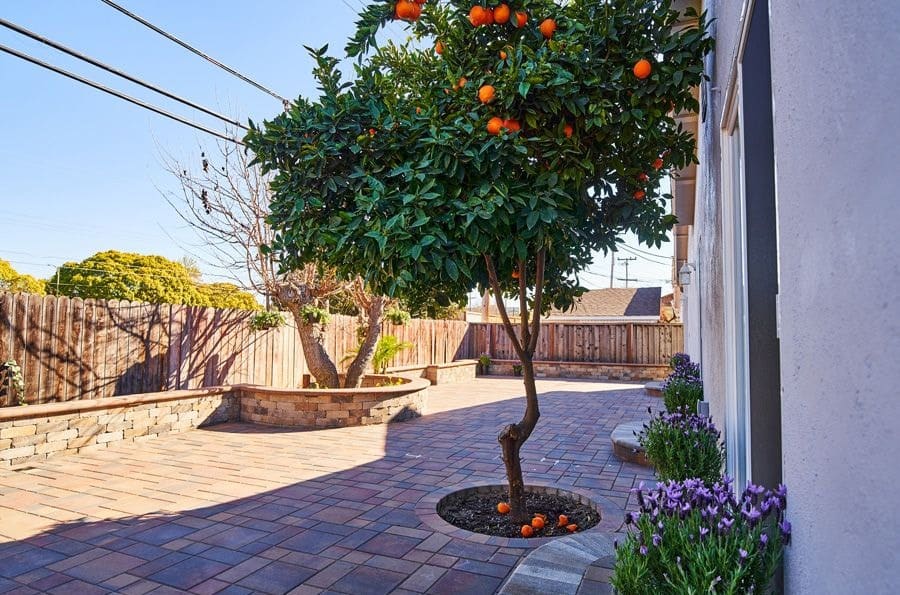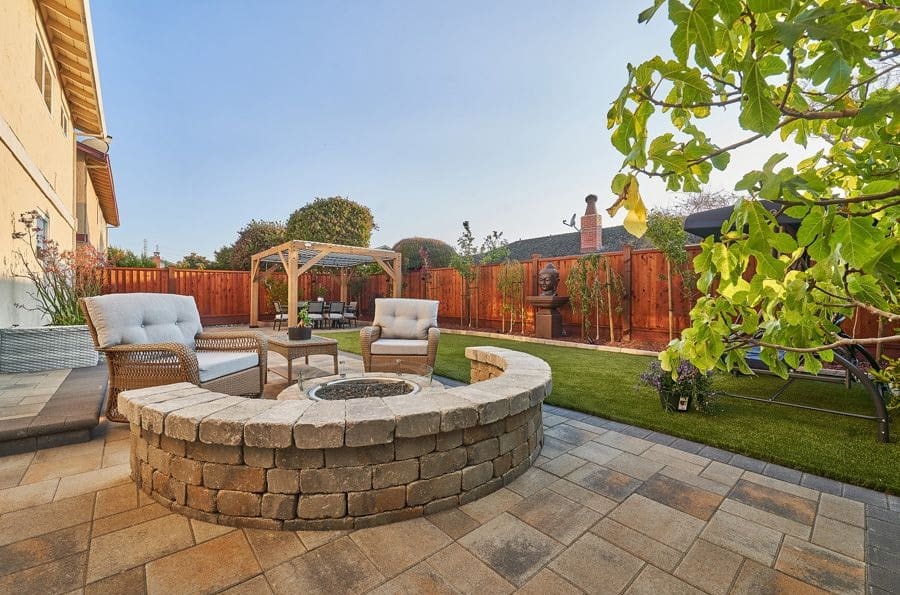 The right hardscape sets the foundation for your new outdoor space
Opulands designs & installs a wide range of hardscape products in backyards around the Bay Area – from durable porcelain or concrete paver stones, to natural stone such as travertine or bluestone in the form of patios, walkways and seating walls. We also build pergolas, and install outdoor kitchens, outdoor fireplaces, and firepits.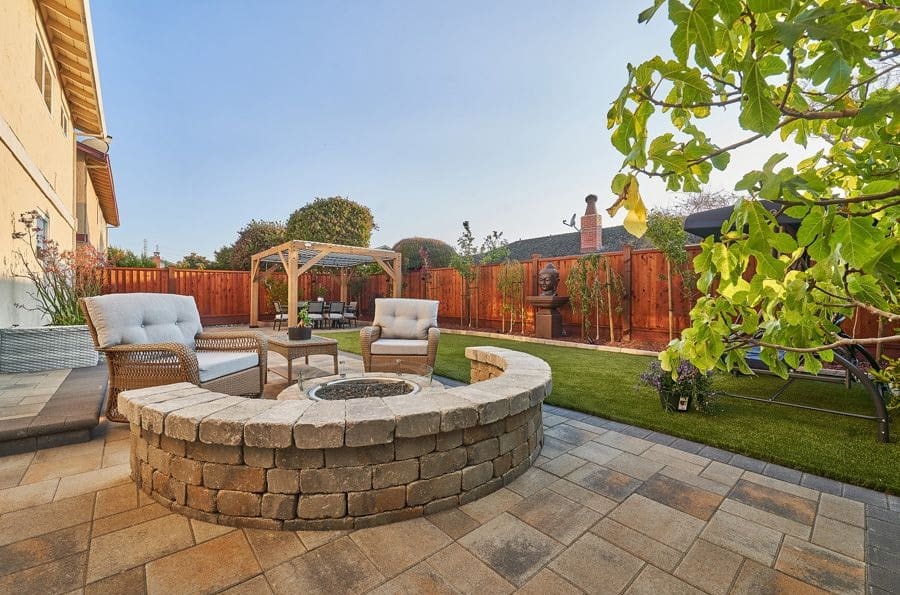 Every home is different, and your home's exterior should be a reflection of your unique style. 
Say goodbye to old concrete
Pavers are beautiful, but new concrete is too, especially with today's contemporary styles
With a variety of colors, shapes, and textures to choose from – the customization options of interlocking pavers are virtually limitless.
But the sleek, simple and contemporary appeal of poured concrete is also very popular these days.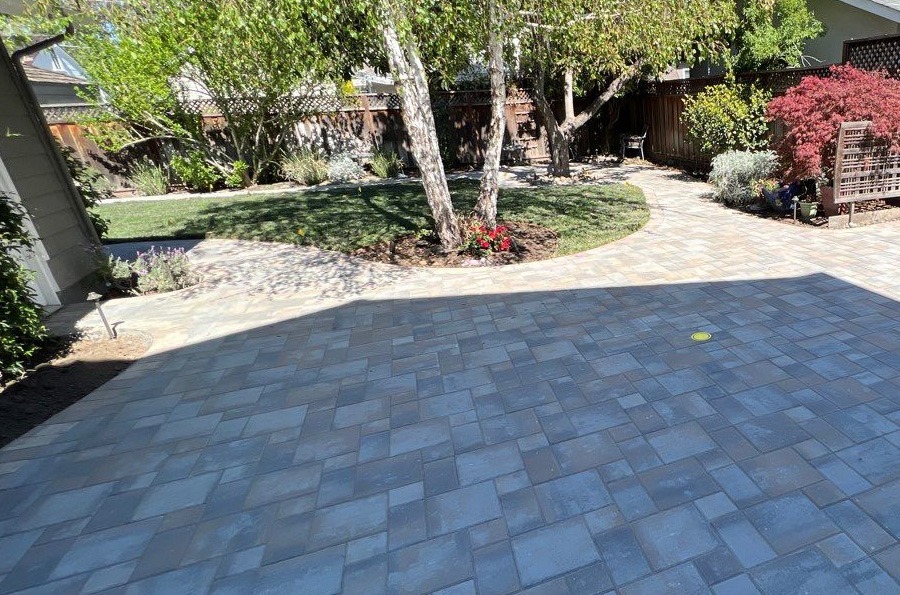 Whatever style you choose, a backyard renovation that includes hardscaping with pavers or newly laid concrete will increase your home's value as well as your enjoyment of your outdoor space. It's an investment that pays back. 
Learn more about paver patios here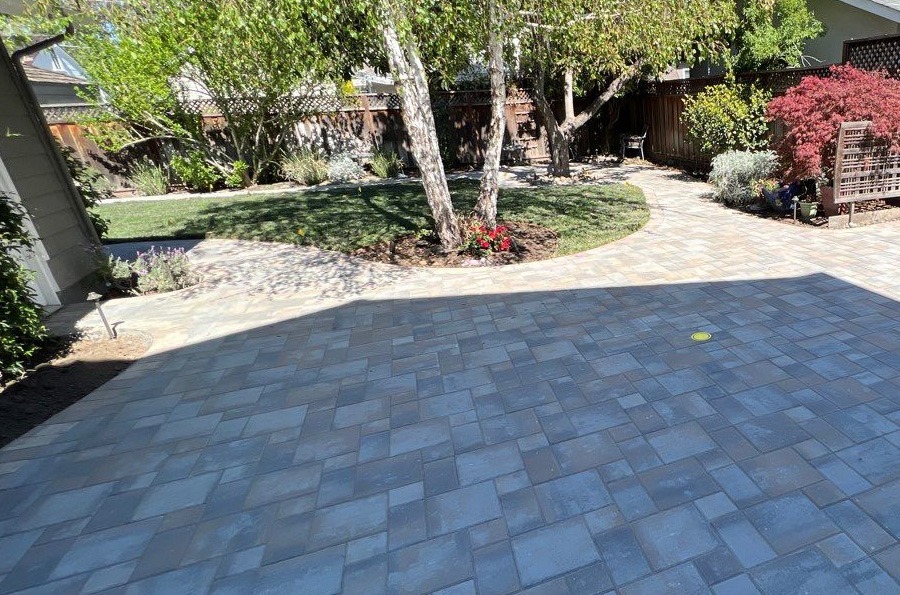 Our Bay Area weather and outdoor lifestyle is perfect for this…
Learn more about your backyard options…
Now it's your turn. Extend the beauty of your home to the backyard
Make an investment that will ultimately increase your home's value and stand the test of time.
Choosing the right professional backyard landscape design and installation company in the Bay Area is a critical step to ensuring you will love the end result.
With a wide range of garden designs out there, we can help you find the right style, plants & colors to give you the landscape and hardscape you've always dreamed of and even ones you never dreamt were possible.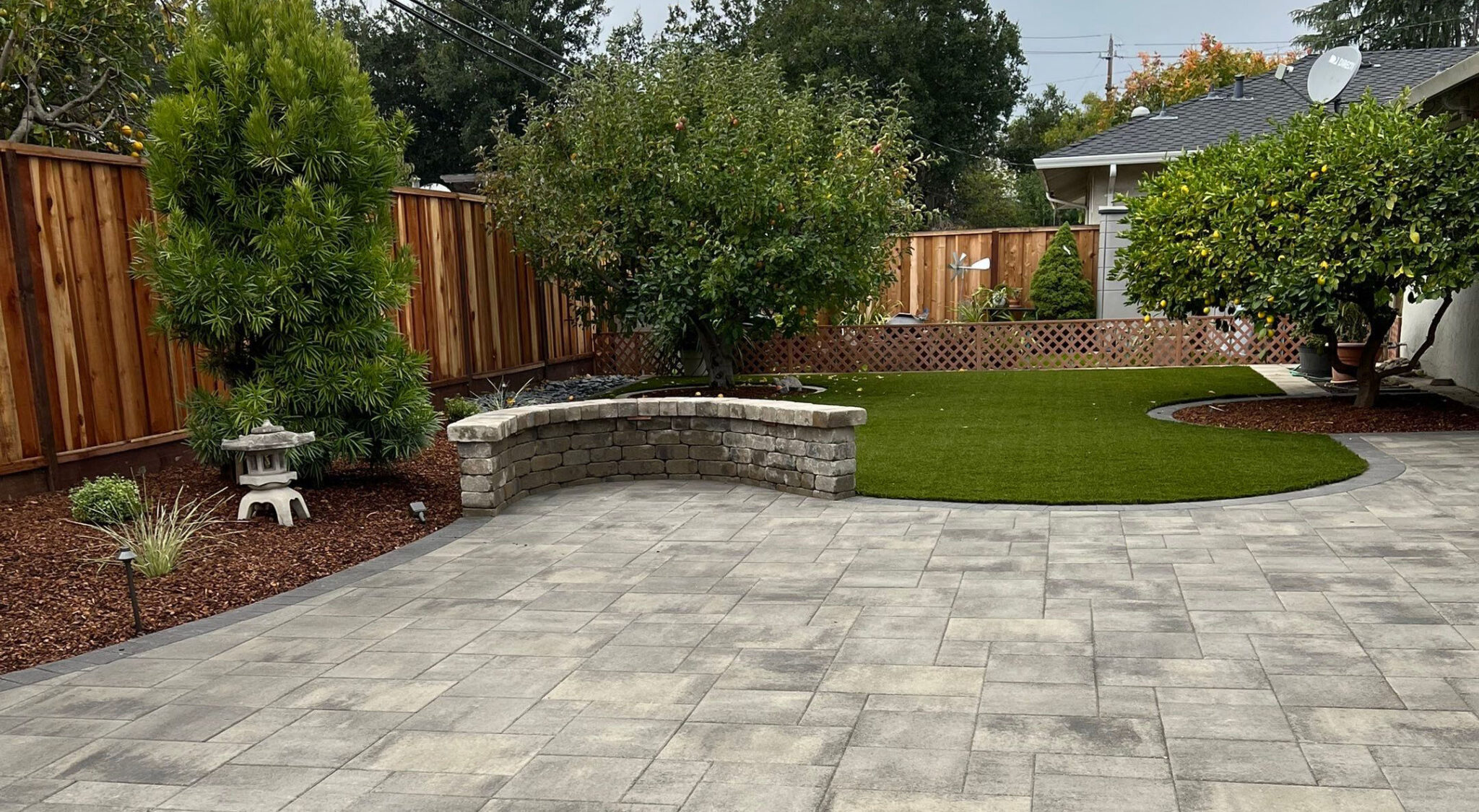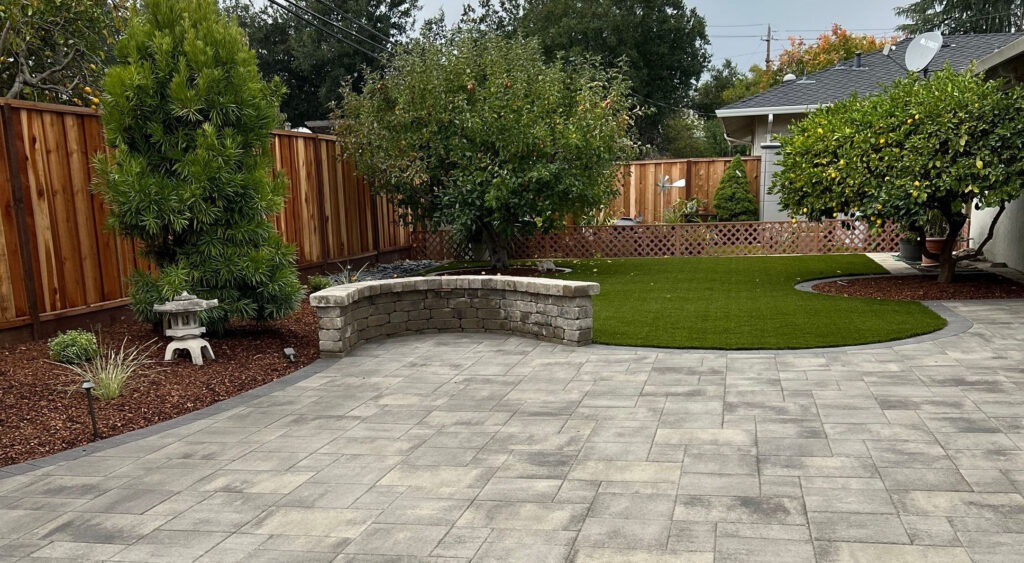 When you work with us on your front or backyard reconstruction, you can expect:
Don't Stop with the Backyard!
Ditch the asphalt and the lawn, and make an impression on your street, or just impress yourself with a front yard remodel as well.