Bay Area Hardscaping Contractor
Near Me
Hardscaping adds form & function to your yard
Opulands provides complete landscaping design & build services for most Bay Area cities including those in and around
and
Licensed & Insured • CA License #1067772
Hardscaping is integral to every landscape we design & build in the Bay Area
In fact, it is one of the most important elements of any landscape design
Hardscaping brings unity to the house and its surrounding outdoor space and beauty to the overall aesthetic. It is often referred to as the backbone or skeleton of your gardens and exterior landscape. Some may even say it's the icing on the cake.
Without hardscape design and elements, the gardens lack structure.
Without hardscaping, your outdoor space lacks focal points of stone which work in beautiful contrast to the soft, often vivid, elements of the flowers, plants, and lawn.
Without hardscaping, your outdoor space will also lack functionality with places to sit, play, walk, and dine.
Since your yards would not be complete without it, neither would we. In fact, Opulands is one of the Bay Area's premier hardscaping contractors with a specialty in the use and application of interlocking pavers. 
Check out how hardscaping by Opulands is adding form, function and beauty to front and backyards in the Bay Area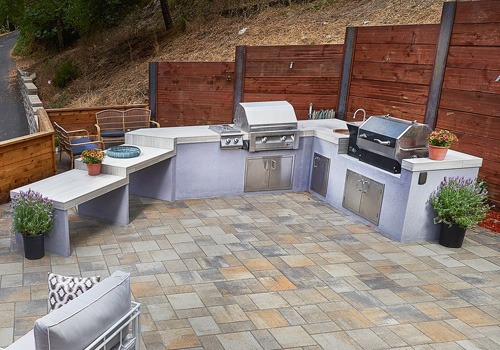 Bay Area weather and your backyard remodel invites you to the outdoors. Take the kitchen with you.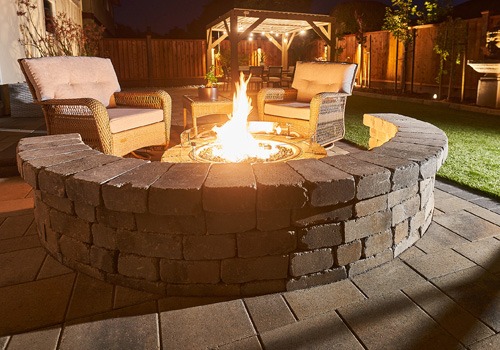 Firepits are very popular in the Bay Area. They create great gathering places for friends and family.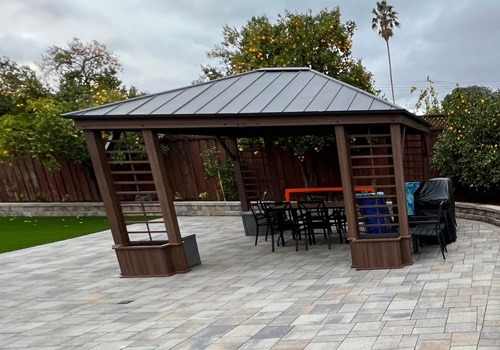 Step out to your backyard into the heat of the Bay Area sun but nto the shade of a pergola or patio cover.
Opulands is the expert Bay Area hardscaping contractor you can trust
When you work with us on your front or backyard reconstruction, you can expect: