Landscaping & Hardscaping Contractor in One
(We Even Do Sod and Synthetic Lawns)
Licensed & Insured • CA License #1067772
No Need to Hire Multiple Contractors for Your Outdoor Renovation
Our C-27 landscape contractors license allows us to install the "hardscape" of gardens as well as what is referred to as the "softscape", or landscape. From our standpoint, planning for the placement of shrubbery and trees in a landscape is just as crucial as the architecture of the pavement or the selection of paver stone material. We are experts in both, and when you hire us, you get one point of contact!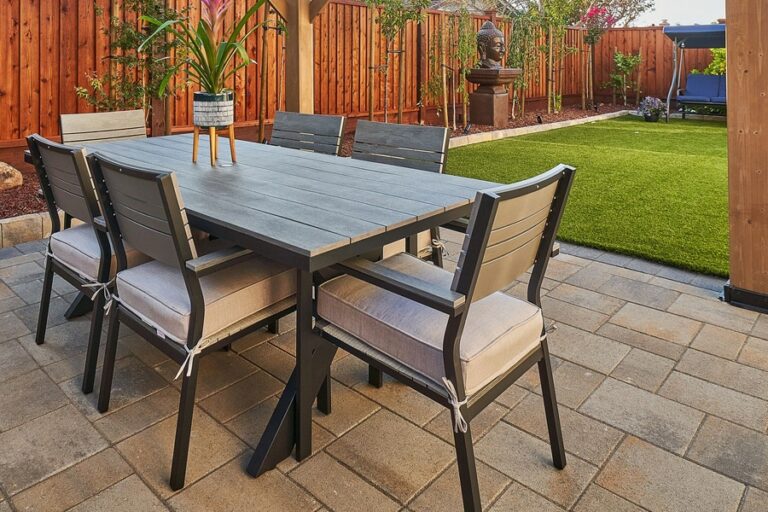 Some like Picasso. Others Monet. Your garden should be as unique as you and your tastes are.
We can design gardens for a wide range of interests and styles such as: low-maintenance gardens, Japanese gardens, Mediterranean gardens, formal gardens, cottage gardens, or modern style. We will help you choose colors that match or contrast one another and compliment the hardscape.
Read more below our gallery about bee-friendly and butterfly-friendly gardening, California native gardening, and flower bulb gardening
Hardscaping Adds That Extra Opulands Touch
Hardscaping in the form of walkways, steps, decorative retaining walls, and driveways are what we do best.
Whether you're looking for durable interlocking pavers or elegant natural stone such as travertine or bluestone – Opulands will leave no stone unturned until we find the right fit to meet your needs and match your home's unique style.
Synthetic or Natural Lawn Installation – We Do Both
Whether you're looking for a lush low-maintenance lawn or your own personal putting green, synthetic lawn is a versatile choice that is growing in popularity among homeowners.
But if you love mowing and the fresh smell of cut grass, we do that too. 
Wondering about the benefits of "waterless" synthetic lawn vs sod? See our comparison below the image gallery to decide which is right for your home.
(Softscaping (aka landscaping), Hardscaping, & Lawns)
Choosing the right professional landscape design company is a critical step to ensuring you will love the end result. With a wide range of garden designs out there, we can help you find the right style, plants & colors to give you the landscape and hardscape you've always dreamed of and even ones you never dreamt was possible!
Should You Have Synthetic Lawn or Natural Lawn (Sod)?
Opulands offers both synthetic lawn installation or sod installation! Deciding which option best fits your needs is an important step in the landscape design process. Our experts can discuss the options with you during your free project consultation, but here's some factors to keep in mind:
Benefits of Synthetic Lawn

One of the main appeals of "waterless" lawn is there's no mowing, watering or fertilization needed – saving you time & money for years to come.
For natural lawn, the "rainy season" often means muddy footprints and the "dry season" means brown lawns – but synthetic lawn will maintain its beautiful green color 365 days a year.
Synthetic lawn is typically a higher cost during installation, but over its lifetime the amount saved in water & maintenance will often pay for itself!

Some homeowners prefer the look & feel of natural lawn. Though synthetic lawn options have grown much beyond old "astro turf" to mimic sod's appearance, some people still prefer the real thing.
During the hottest months, synthetic lawn can warm up in weather above 90 degrees – compared to natural lawn, which by contrast has a "cooling" effect.
New lawn installation typically has a lower price per square foot for installation, since synthetic lawn requires excavation & base preparations.
Specialty Gardens We Love to Design & Build
California Native, Bee Friendly & Butterfly Gardens
As promoted by institutions as the California Native Plant Society (CNPS) and the National Pollinator Garden Network (NPGN), a growing number of our customers express an interest in California Native Gardening, and rightfully so.
California is home to more native species than any other state in the country. Planting native plants gives character to our gardens while providing shelter & nourishment to local pollinators, birds and butterflies.
Designing with native plants requires special expertise, and often a larger quantity of plants for optimal coverage.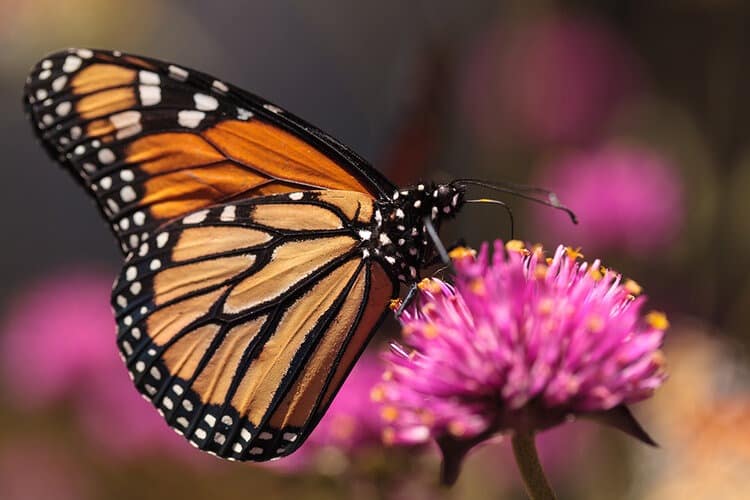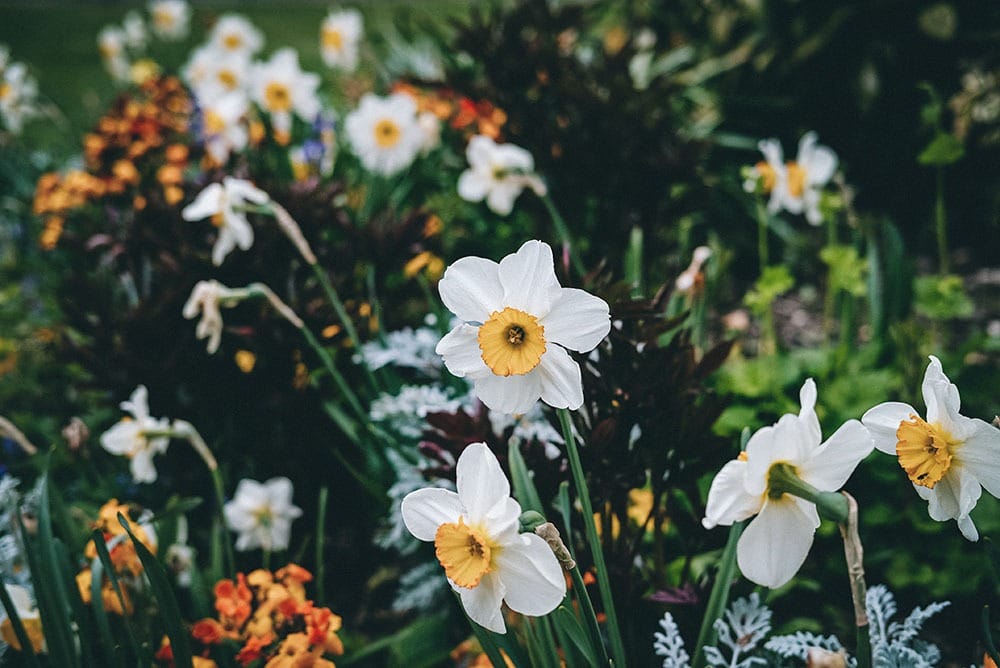 Steven van Dongen, Opulands founder & CEO has special knowledge of flower bulb installations. Flower bulbs can be categorized in fall bulbs (tulips, hyacinths, daffodils) or Spring Bulbs (dahlias, gladiolus, begonias). Although flower bulbs require frequent or yearly replacement, they are a magnificent design aspect of a garden – and during new landscape installation is a great starting point for planting naturalizing bulbs.
Many are familiar with the challenges of growing tulips and cold climate bulbs in California, yet there are a large number of flower bulbs that thrive in the Bay Area such as Ocean Blue Muscari, Daffodils (in a wide range of colors), Alliums, Ornithagalums, Dutch Iris and many more.
The choices can feel overwhelming – we can help provide expert advice on what will best suit your home.