Paver or Natural Stone Pool Decks
Opulands designs and builds landscapes and hardscapes from Los Gatos and Saratoga in the south up to San Jose, Sunnyvale, Palo Alto, Menlo Park, as far north as Belmont, and all Bay Area cities in between.*
Licensed & Insured • CA License #1067772
Schedule your FREE project consultation, design & estimate today!
Schedule your FREE project & design consultation today and get an estimate!
Whether simply repaving your pool deck or fully remodeling the backyard's pool landscaping and garden, the re-decking a pool can be an enviable transformation of your outdoor living experience.
Pavers or natural stone for your pool deck?
Both offer a wide selection of options to choose from to fit your home's unique style.
Whether you opt for a sophisticated blue stone, a rich travertine, a fine limestone or an earthy sandstone your pool landscaping investment is guaranteed to be a head-turner.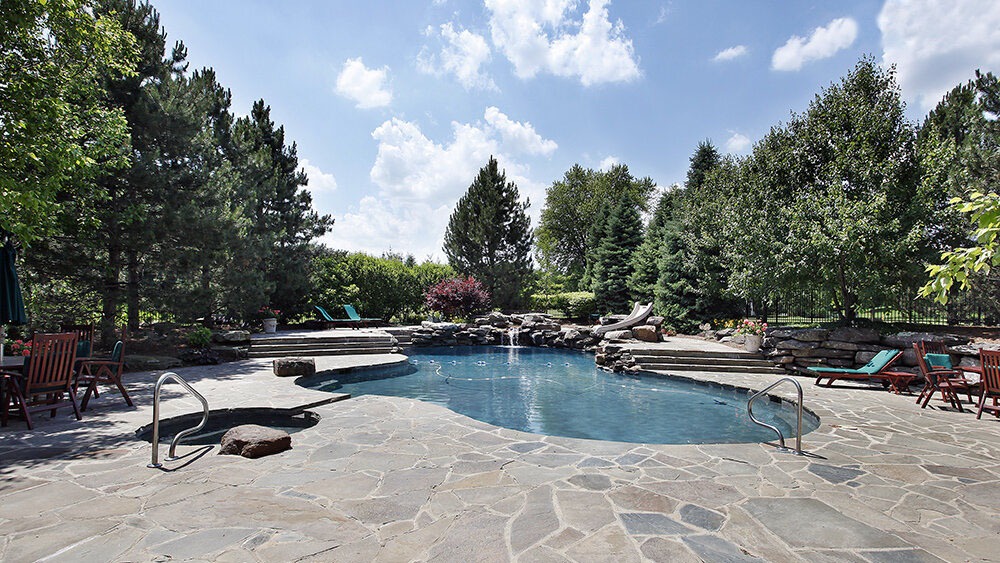 Interlocking pavers offer many possible patterns and color combinations, and a the porous surface has an added benefit of a naturally skid and slip-resistant grip.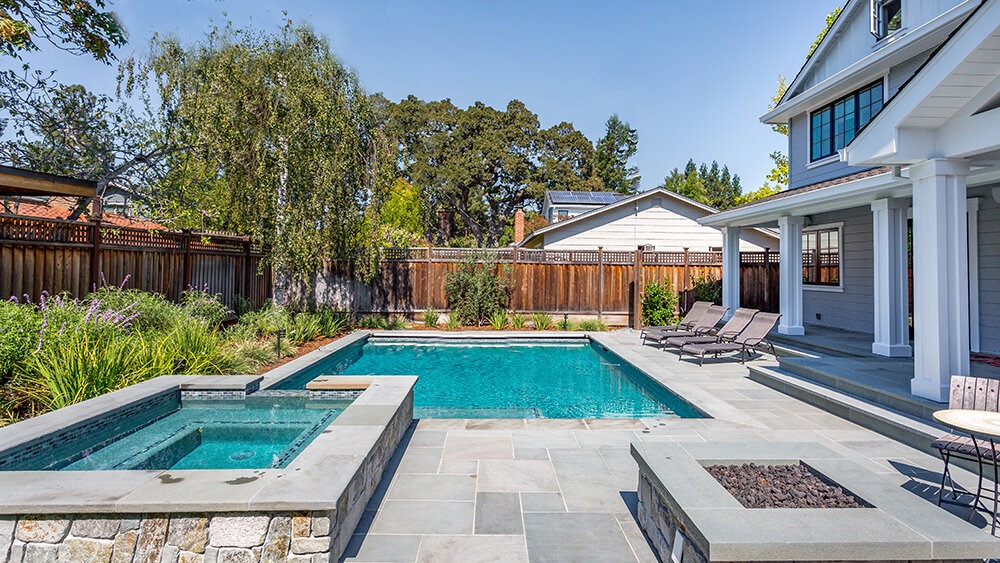 Choosing the Right Pool Deck Contractor
Pool deck remodeling is where the expertise and managerial skills of your installation partner will be put to the test to the fullest. There are commonly a wide range of experts involved in the remodeling of a pool deck: arborists (for tree removal or tree protection), plumbers, electricians, pool installation contractors, paver contractors, landscape contractors, engineers, designers, BBQ island contractors, pergola contractors, and more. It's important to select an installation partner who can take the lead on all that's needed and offer a large array of the necessary services in-house or through affiliated partners.
Your trusted partner in pool landscaping remodels
Afraid it will cost too much?
Discouraged by the high cost of your friend's backyard remodel?
We're different. Unlike other large corporations, we follow a lean business model to keep our overhead and marketing budgets low. We then pass the savings onto our clients.
Our projects come in mostly through referrals, so we can typically offer more high quality components and make your home improvement dollars stretch further.
Schedule your FREE project consultation, design & estimate today!
Whether your project is large or small, we are uniquely positioned to provide you an outdoor design solution to fit the custom needs of your home.
Atherton
Belmont
Burlingame
Campbell
Cupertino
Emerald Hills
Hillsborough
Los Altos
Los Altos Hills
Los Gatos
Millbrae
Menlo Park
Mountain View
Palo Alto
Redwood City
San Carlos
San Jose
San Mateo
Santa Clara
Saratoga
Scotts Valley
Stanford
Sunnyvale
Woodside
There are other ways to create the outdoor living space of your dreams
Opulands is a landscaper and hardscaper. We do it all!